About This File
XMPlay is a full-featured audio player, supporting the OGG, MP3, MP2, MP1, WMA, WAV, AIFF, CDA, MO3, IT, XM, S3M, MTM, MOD, UMX audio formats, and PLS, M3U, ASX, WAX playlists. A load more formats are also supported via plugins. You might have heard that XMPlay is the world's most accurate module player. That's right, but XMPlay is much more - it has grown into a fast, slim and beautiful multi-purpose audio tool that lets you manage your music library, listen to a wide variety of audio formats and even lets you save internet radio streams to disk. Regarding audio quality, many users say that XMPlay just sounds better than a lot of other software out there, including Winamp and Foobar 2000, not to mention the most accurate module playback. That is because XMPlay does't use any MP3 decoding libraries that come installed with Windows. XMPlay uses it's own routines to play MP3 and a lot of other formats which are supported right after you install XMPla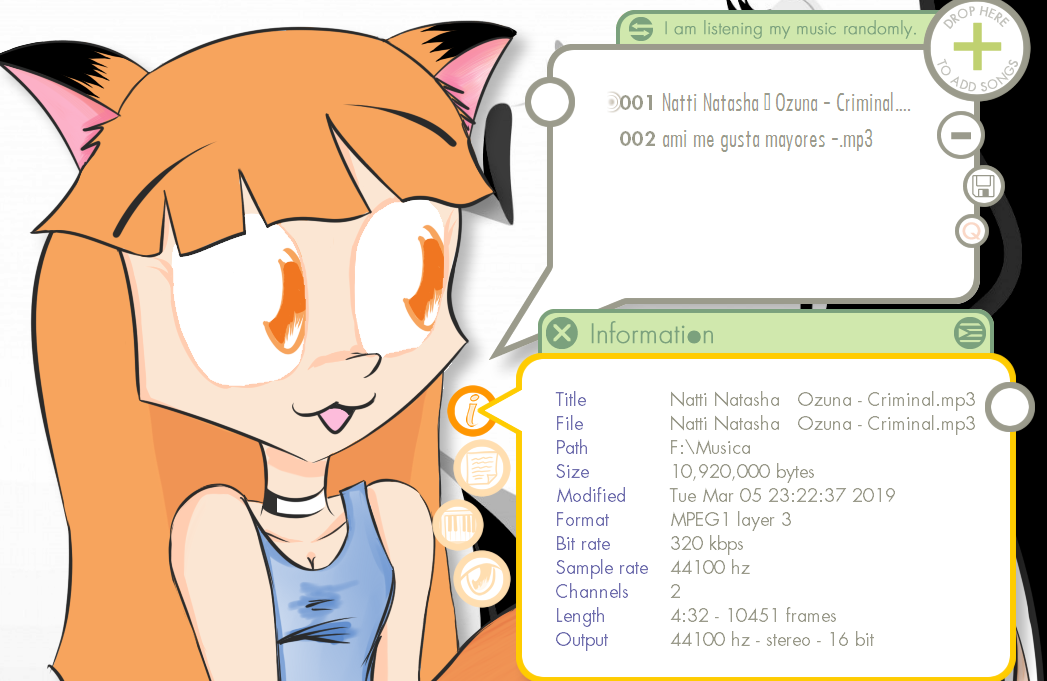 Balls-on accurate
Plays the way nature intended
32/24-bit & multi-channel output
Take advantage of supporting hardware for ultimate quality
Gapless output
Gapless playback of all supported formats, crossfading
DSP
Automatic gain control (and Replaygain), 9 band equalizer, reverb, plugin support
Net streaming
All supported file types (including MODs and archives) can be streamed from FTP and HTTP servers (inc. Shoutcast/Icecast and HLS), optionally writing a copy to disk, FTP directories and HTML webpages can be scanned for playable files
Subsongs and cues
Files with multiple subsongs or cues can be played as one or separated into individual subsongs/cues
Track information
Displays file/format information, messages/tags, and instrument/sample texts, open webpages from the texts
Title formatting
You decide how you want the track titles to look, title updating from 'net streams and CUE sheets
Library
A database of your tracks, with directory monitoring, for quick and easy access to the tracks you want to play
Saved/preset settings
Save settings (DSP/etc) to be automatically used each time particular tracks are played, save presets for quick application at any time
Disk writing
Write 8/16/24/32-bit WAV files, use external encoders (MP3/OGG/etc), optional level normalization, dithering & noise shaping, individual MOD instrument writing
Keyboard shortcuts
Fully customizable shortcuts, including global hotkeys
Integration
Open files/folders from Windows Explorer, drag'n'drop files/folders/shortcuts/URLs, monitor the clipboard for playable URLs, drag'n'drop tracks from XMPlay into other programs, icon customization
Archive support
Archived/compressed files can be loaded just like normal files, including support for nested archives
Unicode file support
Support for Russian, Chinese, etc.
Visualisation
Compatible with Sonique plugins, fullscreen display, includes a MOD pattern view
No installation
UnZIP where you want and go!
Stream formats:
OGG - Ogg Vorbis
MP3 - MPEG1/2/2.5 layer 3
MP2 - MPEG layer 2
MP1 - MPEG layer 1
WMA - Windows Media Audio
WAV - any WAVE format that has a codec installed
AIFF - Audeo Interchange File Format
CDA - CD Audio
Module (MOD) formats:
MO3 - Modules with MP3 or OGG encoded samples
IT - Impulse Tracker modules
XM - FastTracker 2 modules
S3M - ScreamTracker 3 modules
MTM - MultiTracker modules
MOD - Generic module formats
UMX - Unreal/Tournament music package
Platform: Win32
web: http://www.un4seen.com/
---
What's New in Version
0.19.1
See changelog
Released
3.8.3.4 - 19/01/2018
Adds AAC/ALAC/MP4 support via Media Foundation codecs, seeking to positions that have not been downloaded yet from HTTP servers, seeking in complete HLS sequences, shutting down the PC at the end of a track/queue/list, displaying of file last modification times, optional forced overwriting when using auto-filename writing, and a bunch of other little things.
* Update  XMPlay ALAC plugin rev.1 released
XMPlay 3.8.3.20
Here's an update that adds a "Don't use built-in decoder on Adlib S3M files" option (so that a plugin can handle them instead) to the MOD options page: