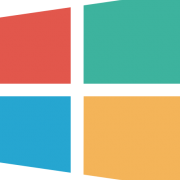 ---
Similar Content

By Legolash2o

The 'Update Installer' lets you integrate cab updates into your currently installed OS, i only use this when i've download an SoLoR update and want it install with QFE/LDR mode on my current install.
Installing Updates

Step 1: Add your CAB/MSU Files
Use the 'Add Files' button to add your cab files
Step 2: Click Start
Once your files have been added, click 'Start' and W7T will start installing the dpdates on your computer.
Step 3: Wait
Wait may take some time to install all the updates, so go for coffee, cup of tea or whatever you prefer. W7T will let you know when it's done, it will also prompt you if a restart is required.
Optional: QFE/LDR Mode
This is disabled by default, but when enabled W7T will install the 'update-bf.mum onto your computer which are experimental updates which don't normally get installed. I use this ALL the time
http://blogs.technet...fe-ldr-wth.aspx
Uninstalling Updates

Step 1: Press the scan button
This will check which updates are already installed via on your live system.
Step 2: Select the updates you want to remove
Tick the boxes next to the updates your want to remove, sometimes it does help to check updates which are marked as 'superseded' and remove those.
Step 3: Press 'Uninstall' and wait
Now all you have to do is sit back and wait for those obsolete updates to be removed, W7T will update the list once completed.
NOTE: If you use the QFE/LDR option then you don't have to integrate the 'LDR Placeholders'.


By Legolash2o

The 'MSU to CAB Converter' converts your Microsoft Updates to CAB files which you can use to integrate into your Windows Image or use the CAB Installer to integrate them into your current OS.

Step 1: Adding the Updates
Click 'Add Updates' and select the MSU files you wish to convert, you will then see them adding to the list.
Step 2: Click Start
Click 'Start' and select where you want the MSU files to go
Step 3: Wait
Wait for the files to convert, files will go green when once they have done.