Windows 10 v1903 has been released, here's how to get it now
Windows 10 1903 has finally been released. Most Windows users will get the update via Windows Update, but you might not see the update for now. If you are impatient though, you can get the latest stable v1903 update right away.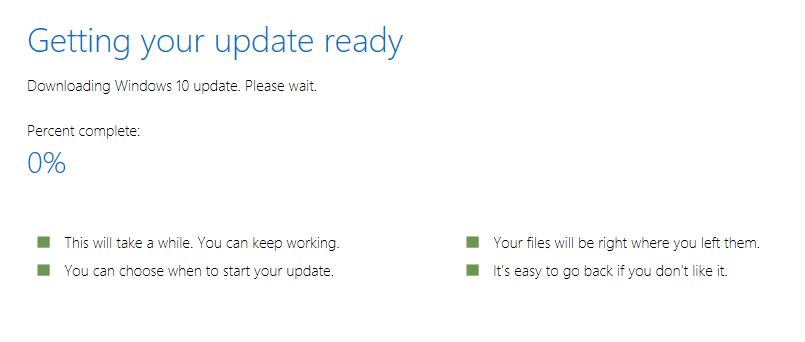 To update your machine, please visit this page. Just as with other Windows versions you have the option to update your current device or create installation media for other Windows devices or to perform the installation from scratch.
If you want to update your current device click on the "Update Now" button. A small .exe file "Windows10Upgrade9252.exe" will be downloaded to your PC.
In order to do an upgrade, log in with your administrative account and run the file you have downloaded. The pre-installation stage will perform a check on your PC configuration to eliminate any possible compatibility issues. At this stage, you can safely minimize the Windows and let it download Windows installation in the background.
Once the latest Windows version is downloaded, you are ready to install Windows. Just follow the steps on your screen and perform an upgrade.
As you already know, the latest version of Windows was released somewhat later than announced. Microsoft wanted to squash any discovered last minute bugs and make sure that this version is perfectly stable on most Windows devices.
No matter this, it is a good idea to backup your important files. There is also a small time frame in which you can roll back to your previous installation if you experience any issues with the new installation.