LSI Adapter Ultra320 SCSI 2000 series driver needed for Windows Server 2012 R2 upgrade
Since Windows Server 2008 R2 reached its EOL it is advisable to upgrade your servers to at least Windows Server 2016 operating system. Considering that it is not possible to directly upgrade from Windows Server 2008 R2 to Windows Server 2016, you'll have to do an upgrade to Windows Server 2012 R2 first.
If you're doing an upgrade on a virtual machine you might need to provide a driver for LSI Adapter, Ultra320 SCSI 2000 series, w/1020/1030 that will be displayed on a compatibility report screen during the Windows Setup.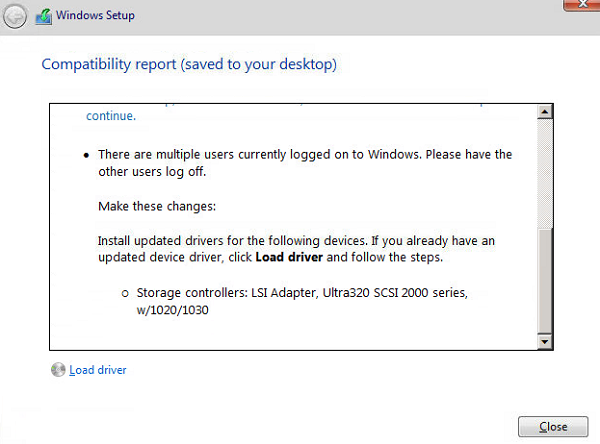 So, to save you some time that you might spend in search of this driver here is the direct download link. You have to download the following file:
LSIMPT_SCSI_W2k8_1-28-03.zip
Extract contents of the LSIMPT_SCSI_W2k8_1-28-03.zip package and select the Load driver from the Setup window.
When you select the extracted folder you might experience the following error:
No signed device drivers were found. Make sure that the installation media contains the correct drivers, and then click OK. Unfortunately, setup cannot check subfolders so you'll have to select the correct subfolder with the driver file.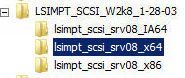 The correct subfolder is named lsimpt_scsi_srv08_x64. A proper driver should be selected now and you'll be able to continue with the upgrade.
Hope this article will help you to install LSI Adapter, Ultra320 SCSI 2000 series driver during the Windows 2008 R2 upgrade. Comments are welcome!