Linksys WRT110 RangePlus Wireless Router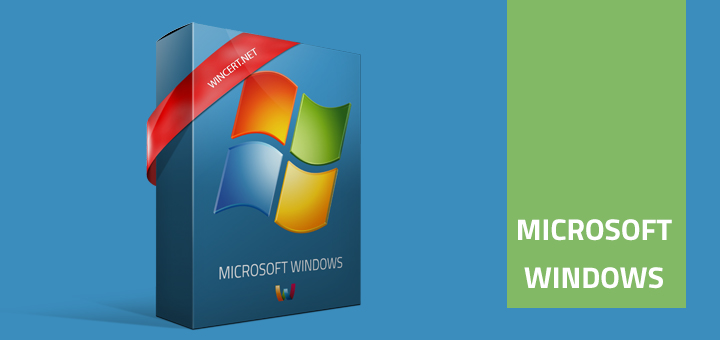 The Linksys RangePlus Wireless WRT110 is not a Draft N router, but Linksys doesn't call it a Wireless-G router, either. The reason? It works with both specifications. It supports the 802.11g standard, but the company's RangePlus technology takes advantage of the throughput threshold of the draft 802.11n specification and offers improved speed when used with Draft N wireless clients. In testing, the WRT110 delivered near N throughput on our mixed-mode benchmark.
We know of no other router that offers near N speed without being a Draft N router. It also provides more range than other 802.11g contenders do. Despite its lack of Gigabit Ethernet support and no USB ports, the RangePlus Wireless WRT110 is a smart choice for networks where you have mix of 802.11g and Draft N wireless clients. We also like it for its sleek, antenna-free design and low, sub-$80 price. Though prices of some Draft N routers are not much more than $80, we still want to recommend this router for its ease of use, good range, and interesting design.
• Device type: Wireless router
• Network standard: Linksys proprietary RangePlus (works with wireless-G and wireless-N)
• Bandwidth: 2.4GHz
• OSes supported: Windows 2000, XP, Vista, Mac OS X, Linux
• Security options: WEP 64/128-bit,WPA-PSK, WPA2-PSK WPA-TKIP, WPA-AES, Wireless Protected Setup
• Features: Four 10/100 LAN ports; one 10/100Mbps WAN port; DHCP support
• Notable design features: Internal antenna design
• Support: One-year warranty
Design and ease of use
The RangePlus WRT110 looks a bit like a UFO (and no, it can't fly). Its flat case features a sloped top with rounded corners and an attractive dark blue color. What we like best about the router's design is the absence of external antennas. This is the first time we've seen internal antenna design in a compact router, making it truly compact. Other antenna-free routers, such as the Netgear RangeMax WNR854T , tend to be bulky. The flat plate-like design also makes it stay more grounded to the surface, which is necessary for a device with such light weight.
The router's layout is simple and effective. On the back, there are four 10/100 LAN ports, a WAN port, the reset button, and the power plug. On top, toward the front, you'll find the LED indicators that show the status of the ports, the wireless connection, and the connection to the Internet as well as the power. In the middle of those LEDs is the button to initiate Wi-Fi Protected Setup. WPS is a feature that allows for quickly adding a WPS-enabled client to the wireless network without having to manually type in the encryption key.
On the downside, the WT110 doesn't have a USB port. This means it doesn't support any USB-related features such as print serving, network storage, or Windows Connect Now, which lets you transfer the wireless encryption key using a thumbdrive. It also doesn't support Gigabit Ethernet, which is disappointing but not surprising considering its low price. Also, the sleek casing, while very nice looking, tends to retain dust and fingerprints.
The router is easy to set up, whether you use the well-organized Web interface or the bundled Linksys EasyLink Advisor software.
Features
The WRT110 comes with Linksys' new wireless enhancing technology called RangePlus, which is the successor of the company's SpeedBooster. (Other vendors have similar technology–Netgear with RangeMax and D-Link with SpeedBooster.) The main difference is that RangeMax and SpeedBooster work only with proprietary adapters to offer potential gain in throughput and range, while RangePlus works with any 802.11n-compatible wireless adapter. This means that any PC or laptop with an 802.11n wireless adapter will enjoy near 802.11n throughput speed with the WRT110–you won't need to purchase a separate adapter from Linksys.
The WRT110 uses similar Web interface to previous models, but we noticed improved responsiveness and a few new features including an Application and Gaming tab that allows for setting up ports to support special applications and network services. The WRT110 also supports all available wireless encryption from WEP to WPA and WPA2, as well as Remote Authentication Dial In User Service. As with most other routers from Linksys, the WRT110 supports VPN pass-through and access restriction. It is also the first budget router from Linksys that offers Wi-Fi Protected Setup.
Performance
We stopped testing 802.11b and .11g routers (basically, any non-Draft N router) at the beginning of the year, but we made an exception for this WRT110 because of its promise to deliver near Draft N throughput. We tested the Linksys RangePlus WRT110 the same way we test Wireless-N routers. Considering this is a predetermined unfair comparison, the WRT110 did very well.
On our max throughput test, at 46.2Mbps, the WRT110 trailed behind recent Draft N routers we've tested by 40 percent to 46 percent. It was even a little slower than the pokey LevelOne WBR-6000 N-One. In mixed mode testing, however, where the router is forced to work with multiple wireless standards, the WRT110 saw only a slight dip in throughput to 41.3Mbps, which far exceeded the LevelOne N-One's score of 23.9Mbps and trailed only slightly behind Draft N routers from SMC and D-Link. At 68Mbps, the Edimax BR-6504N is still the mixed mode speed king, and came very close to the rest of the Draft N routers. It did even better in range test registering 14.5Mbps, which is impressively faster than the Edimax BR-6504N nMax.
It's worth noting that the WRT110's performance–when compared with that of older 802.11g routers we've tested–is excellent and roughly twice as fast as the fastest ones, such as the Netgear WGR614. On average, 802.11g routers scored roughly 20Mbps and 8Mbps on our max throughput and mixed-mode tests, respectively.
The WRT110 offers excellent range–on par with Draft N adapters. We were able to get its signal from more than 250 feet away. The range reduced with Wireless-G adapters, we never got a signal at more than 190 feet. Our testing environment is not range-optimized, so in real life the WRT110 may offer better range.
Source: cnet