EaseUS Partition Master Free is the most reliable ally in creating disc space
Disk space is something that any user can never get enough of. Whether the disk in question is completely new or you already have data saved on it, lack of space that is already an issue or it soon will be an issue can cause serious difficulties in your work and solving this problem is a breakthrough that many would look forward to.
EaseUS Partition Master Free makes it easy to resize partitions on a hard disk in just a few clicks. It is fast, reliable and completely free of charge. It allows users to make the best of their disk space and you do not have to be a computer wizard to do it. It literally frees up disk space in just a few clicks.

EaseUS Partition Master Free helps you have complete control over the efficiency of hard disk data storage by creating or resizing partitions within minutes and it improves the performance of your hard disk. It can also locate free space to keep your data safe from any loss.
By copying the entire disk or a partition all the while transferring your information from the source to the target partition, the built-in clone wizard makes this process simple and quick.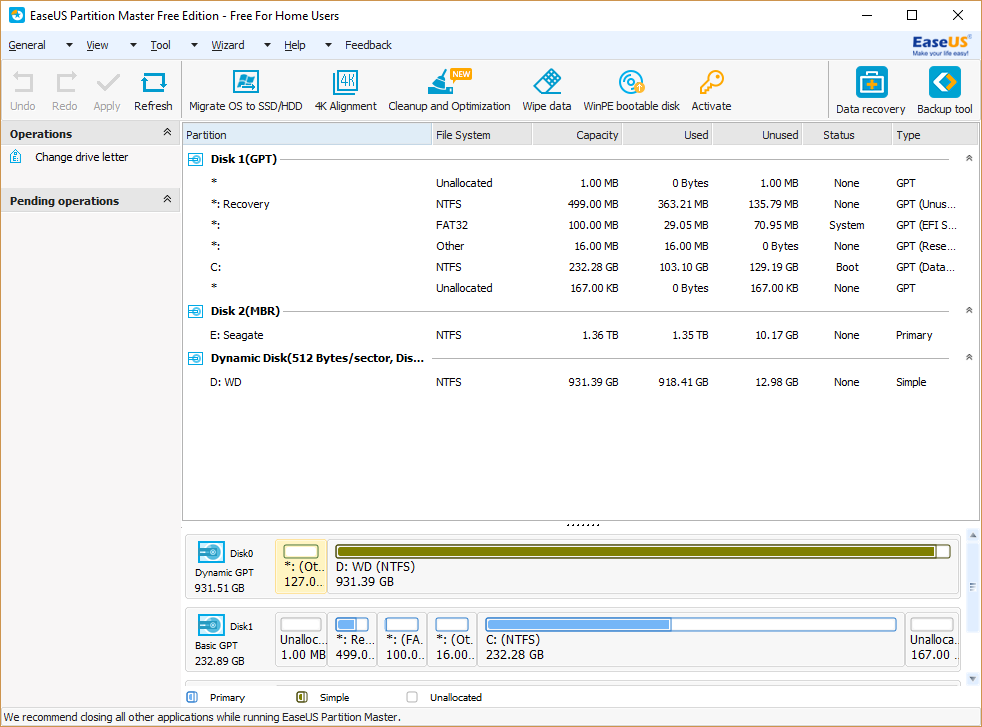 Lastly, the EaseUS Partition Master Free makes converting MBR disks to GPT disks possible without any risk of data loss. Although there are other methods to achieve this, such as Windows Disk Management or DiskPart Command Line, this is the safest and most reliable option on the market.
Disclaimer: This is a sponsored article.