How to Play Wii and GameCube Games on Your PC with Dolphin
Some may consider the Nintendo GameCube and Wii failed consoles that couldn't live up to gamers' expectations and weren't commercially successful. Nonetheless, we still remember how fun it was to spend sleepless nights playing Super Mario Galaxy, Resident Evil 4, The Legend of Zelda: Four Sword Adventures, and other games the GameCube and Wii were famous for. The fact that lots of classic gamers scour eBay in search of GameCube and Wii legendary consoles is suggestive of their popularity. Old school players covet to get a vintage tool that will help them relive the happy moments. There are also the lucky ones still playing their favorite games on the physical GameCube and Wii and taking pride in their valuable possessions from the past. If you also want to join the ranks of the happy owners of those consoles, but have no intention to waste time searching for vintage stuff, there's a great alternative for you. Presently, it's not necessary to have a retro console to enjoy your favorite console games. All you need is a reliable and stable tool called an emulator that allows you to play old school games on your PC. Go on reading our article to learn more about the best emulator that can help you run your favorite GameCube and Wii titles on a third-party platform.
Dolphin as the Best Emulator for GameCube and Wii Games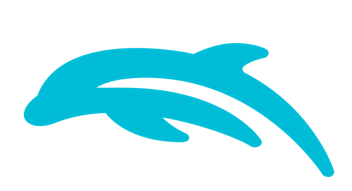 Gamers well-versed in emulation matters know that the younger a console is the more difficult it's to emulate it. The GameCube and Wii, the sixth and the seventh generation consoles, respectively, are quite demanding and capricious when it comes to emulating them on any third-party platform. Luckily for all fans of the said consoles, in 2003, the most stable emulator capable of running the six and seventh console generation games was released. The emulator got a symbolical name – Dolphin. Agile and technologically graceful, it made a splash with the fans of the GameCube and Wii and on the hardware emulation market as such. Of course, the pilot version wasn't immune to errors. Crashes, lags, and freezes were commonplace back then. Fortunately, Dolphin's developers had managed to substantially improve their creation, and by 2009 the emulator became playable. Gamers got the opportunity to try out lots of commercial GameCube and Wii games on the improved version of Dolphin. New options such as automatic frame-skipping and network game also contributed to the emulator's popularity and made it an ultimate leader on the market.
How to Start Playing Games with Dolphin
As any emulator, Dolphin is available online. Go straight to the Dolphin official website and download the latest available version.
Though we can't call Dolphin very demanding in hardware requirements, you should make sure your computer is capable of supporting it. Any modern computer with dual-core processor will suffice to run Dolphin emulator ROMs (games) most efficiently. Owners of old computers having obsolete hardware should be prepared for lags and frequent crashes.
There's the "Download" section on the website you should start with. If you intend to download Dolphin, visit it and select the version compatible with the OS you're currently using.
How to Get Games for Dolphin
Dolphin allows playing thousands of commercial GameCube and Wii games on your PC at a 1080p resolution in fullscreen mode. The emulator delivers the highest possible graphics quality, which makes your gameplay more enjoyable. So, you'll need the best games to run on the best emulator.
You can either spend lots of time searching for suitable GameCube and Wii games online or visit such trustworthy websites as RomsMode, EmuParadise, RomsMania, or CoolRom. These online sources boast the extensive collection of ROMs for various retro consoles, and GameCube and Wii are no exception. Feel free to navigate through the list of the ROMs until you come across something worthy of your attention.
Moreover, owners of old GameCube or Wii CDs will be pleased to know that it's possible rip those CDs' images with the help of a special program and start playing them on Dolphin.
Don't forget to place the acquired games into a special game folder in Dolphin. You'll be able to access and load your favorite titles whenever you feel like playing them.
Disclaimer: This is a sponsored article.