Internet Fingerprinting: The Why, How & Prevention
Fingerprinting: The Why, How & Prevention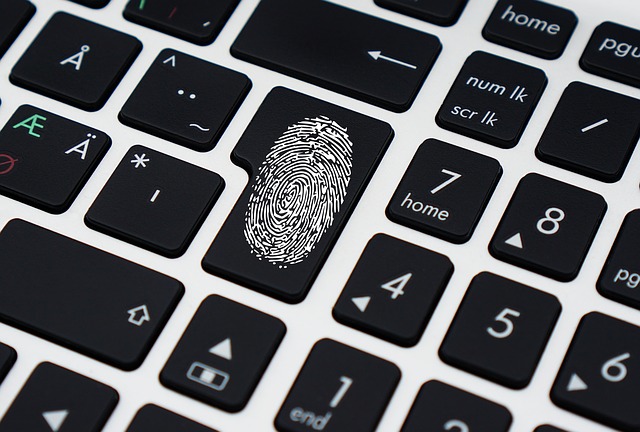 Over time, companies have improved their methods of tracking and identifying users on the internet. IP addresses, cookies, and now fingerprinting. A test showed that fingerprinting could identify users with an accuracy of 90-99%. It hasn't gained the popularity or approval that cookies and IP address tracking have.
Cookies are illegal to use without the user's consent. IP address tracking doesn't have reliable identification accuracy. Compared to these, device fingerprinting is considered more invasive of privacy. There are measures you can take to help protect your privacy such as using a residential proxy from a reliable proxy provider.
This article will go over what fingerprinting is, how it works, why it is used, and what you can do to protect yourself from device fingerprinting.
What Is Fingerprinting?
Device fingerprinting is the tracking of everything a user does on the internet: browsing history, online habits, the operating system in use, IP address, etc., to identify a unique device. It depends on the probability that the behavior or aspects of the device on one day are the same as another day. Fingerprinting requires no consent or permission from the user, unlike the cookie.
How it Works
Fingerprinting looks for regularities or habits in a device. For example, visiting a page often, buying a product, installing an app, etc. helps the company collect this information to efficiently show you ads of products a user may be interested in.
It essentially makes an educated guess of the user's identity from the information provided. This information can be collected from the apps you install, cookies, plugins, etc. Even deleting cookies or using obscure browser agents classify as fingerprints and information for a website or company.
Applications can use fingerprinting to gather data about the user. How much time is spent on the app, what is done/browsed/bought, etc? A user's online habits, behavior, preferences, interests, etc., can be guessed accurately when a company has access to this data. Many people use ad-blockers to prevent ads from showing up on websites. Even this is a fingerprint.
Why Is Fingerprinting Used?
The cookie law mandates that a website must seek the user's consent before using cookies. The user can also delete cookies or reset the IP address, making tracking harder. Thus, companies found device fingerprinting as a consistent alternative to the cookie. Nothing can stop a company or website from collecting information about a device. Moreover, there is no law in place preventing them from using fingerprinting.
What Is the Collected Information Used For?
While many companies use the collected information for ads, there are other ways it can be used. For example, banks websites use fingerprinting to prevent bank fraud. They check if the user accessing a bank account is the owner of the account. Google uses fingerprinting for security, among other uses. It immediately warns users when their Gmail is logged into on a new device.
Fingerprinting can be helpful, but the main drawback is that personal information is taken without the user's consent. This raises privacy and security concerns as there is no control over the data. Sensitive information can be collected and potentially harm a user.
How Can Users Prevent Their Devices from Being Fingerprinted?
It is hard to prevent fingerprinting. Deleting browser history, removing cookies, or using private/incognito windows does not help stop fingerprinting despite the clear message of the user's unwillingness to be tracked.
Proxies are a helpful tool to help protect your privacy. A proxy acts as a bridge between the user and the internet. Showing fake IP addresses and other information about the device identity that the web request may contain makes fingerprinting difficult as the website would not know who requested the information, making it complicated to fingerprint.
Conclusion
While fingerprinting can be valuable in certain situations, it is viable for misuse. It is an invasion of privacy as it does not need approval. It can be a potential threat to user security. As this method becomes more prominent among companies, it will soon become a widespread tracking and information collection method. The associated privacy and security issues will only become more complicated.
Disclaimer: This is a sponsored article.