Windows 11 officially released!
After almost three months Microsoft has officially released the latest version of its latest operating system Windows 11.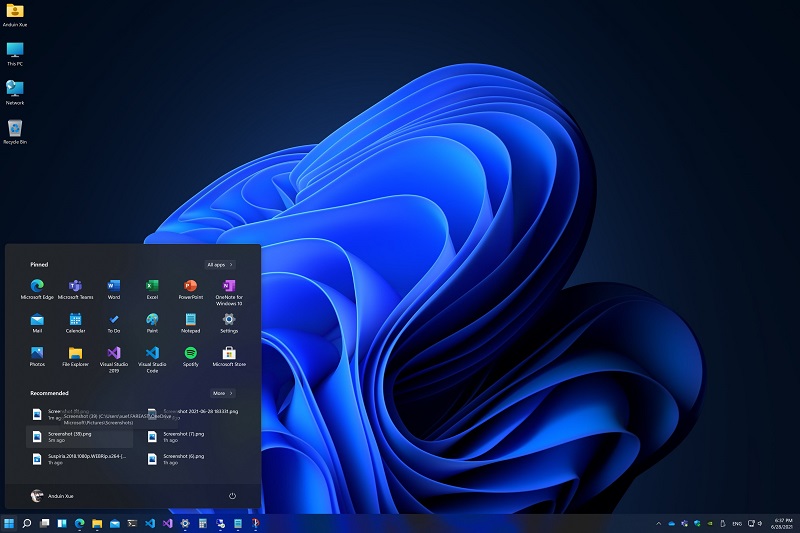 Windows 11 ISO image is now available for download at microsoft.com where you can download and use Windows 11 Installation Assistant, create Windows 11 Installation Media, or just Download Window 11 Disk Image (ISO). Before downloading, users will be asked to select the product language which should be the same language when installing Windows. If you'll need to download installation with different languages, multiple ISO downloads will be required.
Finally, select the 64-bit Download version to start the download.
Please have in mind that according to Microsoft this option is for users that want to create a bootable installation media such as a USB or DVD drive. As this download is Windows 11 multi-edition ISO image it will require the product key to unlock the correct edition.
You can check whether your hardware is eligible for the upgrade to Windows 11 by using Windows 10 PC health check application from HERE.
If you would rather wait for the update to become available through Windows Update, please note that Microsoft will use a measured and phased process in offering Windows 11 as it was previously done with Windows 10 feature updates. With this said it might take time until Windows 11 appears in your Windows Update.
Below you can find the minimum system requirements for installing Windows 11 on a PC:
Processor:
1 gigahertz (GHz) or faster with 2 or more cores on a compatible 64-bit processor or System on a Chip (SoC)
RAM:
4 gigabyte (GB)
Storage:
64 GB or larger storage deviceNote: See below under "More information on storage space to keep Windows 11 up-to-date" for more details.
System firmware:
UEFI, Secure Boot capable
TPM:
Trusted Platform Module (TPM) version 2.0
Graphics card:
Compatible with DirectX 12 or later with WDDM 2.0 driver
Display:
High definition (720p) display that is greater than 9" diagonally, 8 bits per colour channel
Internet connection and Microsoft accounts:
Windows 11 Home edition requires internet connectivity and a Microsoft account to complete device setup on first use.Switching a device out of Windows 11 Home in S mode also requires internet connectivity. Learn more about S mode here.

For all Windows 11 editions, internet access is required to perform updates and to download and take advantage of some features. A Microsoft account is required for some features.