Microsoft to deprecate the People bar in Windows 10
It seems that Microsoft plans to discontinue another feature of Windows 10. If judging by the tweet from Albacore, the People bar might be removed from the next major release of Windows 10. People Bar feature was introduced with the Fall Creators update in 2017 and was designed for easier access and better contacts management in Windows 10.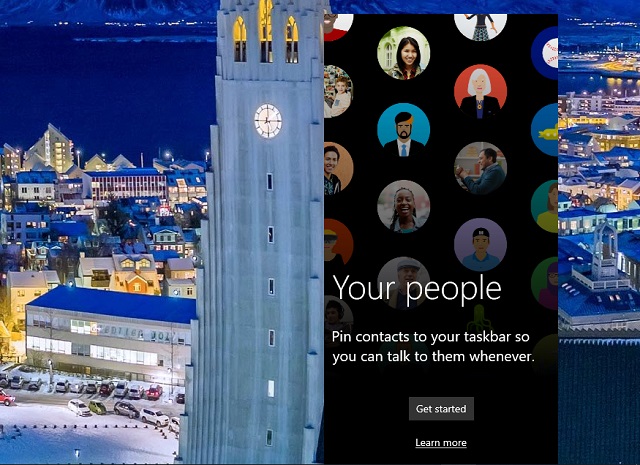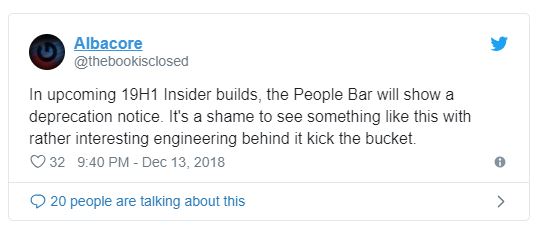 With Windows 10 19H1 update coming next April, Microsoft will start to depreciate the People Bar feature. According to Albacore tweet, the company will show a deprecation notice with the next release of Windows 10 and will also remove the support until completely dropping it from Windows.
People bar was like a burden to Windows 10 OS, sitting there being unused and if someone was actually using it, it was mostly for Microsoft's own apps like Skype and other not so popular chat messengers. Another problem was lack of developer support for the new features being added to the Bar.
Microsoft still hasn't made any official announcement regarding the People Bar removal but we will probably get more news with the next release of Windows 10 19H1 in the April next year. To be honest, I have never used it and I won't be missing it for sure, but many users who use apps that support this feature, find it very useful and are using it on a regular basis.