Vibecam review – a powerful and free webcam app
Many videoconferencing apps today provide more than enough features as most users don't require additional and dedicated webcam apps. Unfortunately, these apps come at a price and to be honest don't offer much from what you get with Teams or Zoom apps.
This is where VibeCam steps in. As a dedicated webcam application, Vibecam offers its users the option to customize their camera video feed with custom virtual backgrounds, filters, effects, and even manual color adjustments. It's worth saying that VibeCam also allows you to connect to your iPhone with the app so it can be used as a webcam.
As mentioned before, these kinds of apps usually come at a price, but Vibecam is completely free and with this app, you're getting full access to every single feature available. Vibram is extremely easy to use since it offers easy navigation in a simple, yet modern interface. Right after fast installation, the application will ask you a couple of questions in order to improve and customize the application interface for you. It will also automatically connect your web camera if available and give you an option to connect your iPhone.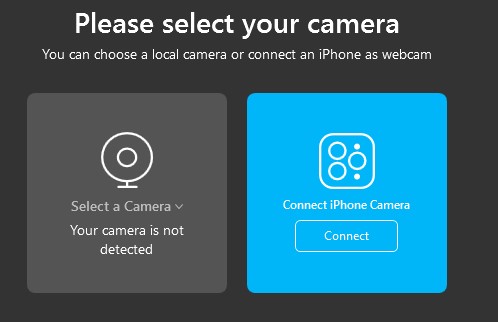 With the application being so simple, its users will quickly start adding filters and effects to their camera feed allowing various adjustments available in the app.
To conclude, Vibecam offers much more webcam feed and recording customization than most non-free videoconference apps. Also, having an option to connect an iPhone as a web camera is a nice additional feature that will come in handy for many Apple customers.