WinRAR v5.70 Giveaway on WinCert.net
UPDATE: Our lucky winners of the WinRAR v5.7x perpetual license are:
Jah Mehta
Jeff Parish (we haven't received a reply)
Tedy Kusdya
David Nicholas
Eduardo Hernandez
Fatih Aytepe
We have requested additional information from our winners that we should receive the next 24 hours. After this time we will have to choose another winner. Users with bolded style have sent us required info.
WinRAR v5.70 in both 32-bit and 64-bit Windows versions has just been released.

WinRAR is the most popular and powerful file compression and archiving utility supporting Windows XP/2003/Vista/2008/Windows 7/Windows 8/2012/Windows 10 operating systems. WinRAR 5.70 fully supports RAR, RAR5, and ZIP archives and is able to unpack CAB, ARJ, LZH, TAR, GZ, UUE, BZ2, JAR, ISO, 7Z, and Z archives.
The latest WinRAR software version fixes a potential security vulnerability in the UNACEV2.DLL library reported by the Check Point Software. UNACEV2.DLL library was used in former versions of WinRAR for decompressing the ACE archives. Luckily, no attacks were recorded so far, although WinRAR users are strongly advised to upgrade to the latest version immediately.
Considering that UNACEV2.DLL has not been updated since 2005 and access to its source code is unavailable, RARLAB made the decision to drop the ACE archive support starting with WinRAR 5.70 version.
Users that are not interested in upgrading to WinRAR's latest version should delete the UNACEV2.DLL file from their current WinRAR version in order to be reliably protected again. For those who use the 5.10 version or newer this file is located under C:\Program Files\WinRAR for 64-bit or C:\Program Files (x86)\WinRAR for 32-bit versions.

Others that use 5.10 or older versions can find this file under the Formats subfolder of the WinRAR installation folder.
WinRAR 5.70 brings several new features that were requested from users and customers. Users can now modify the behavior of the option "Put each file to separate archive" of the "Files" page with the two new options "Double extensions for archives" and "Archives in Subfolders".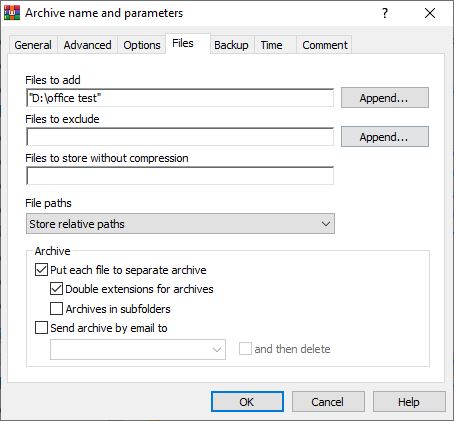 With this new feature backup options are further enhanced allowing users to sort data based upon their requirements.
Another new option allows users to see the file size displayed in bytes if turned ON. When turned off, the sizes are rounded up and are shown in KB or MB. By default Exact sizes is turned ON.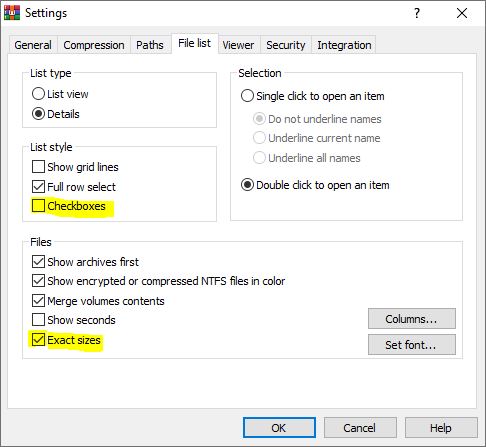 In addition to Exact sizes, a new Checkboxes option can now be used to select file list items which further improves the usability of this software.
For more information about WinRAR and win.rar GmbH visit:
http://www.win-rar.com
WinRAR 5.70 64-bit can be downloaded at https://www.win-rar.com/fileadmin/winrarversions/winrar/winrar-x64-570.exe
WinRAR 5.70 32-bit can be downloaded at https://www.win-rar.com/fileadmin/winrarversions/winrar/wrar570.exe
The complete list of all improvements and bug fixes can be found HERE.
win.rar GmbH, registered in Germany and represented worldwide by local partners in more than 70 countries on six continents, has been the official distributor of WinRAR and RARLAB products since February 2002 and handles all support, marketing and sales related to WinRAR & RARLAB.COM.
Just as before, WinCert.net will provide 5 WinRAR 5.70 perpetual licenses for our readers. To enter this giveaway please like WinRAR and WinCert Facebook pages at:
http://www.facebook.com/Winrar
https://www.facebook.com/WinCert
Also, please leave a comment below with your full name and email (email will remain hidden).
Winners will be announced on April, 14th.
Good luck!