How to speed up menu animations in Windows 10
If you have ever thought or had the need to speed up or maybe even slow down Windows 10 menu animations but didn't know how to do it, we have a solution 🙂 These animations have a sliding effect and are mostly used in the Start menu.
The default settings are optimal for most users but if needed it can be easily changed by using the registry editor. So, here's how to do it:
Open Registry Editor by running regedit command from the Run prompt.
Navigate to the following registry key HKEY_CURRENT_USER\Control Panel\Desktop
In the right pane double-click on the MenuShowDelay key and change the value in the following way. If you want to speed up menu animations use a value in the range of 50-150. On the other hand, if you want to slow down menu animations use a value above 400, up to 4000. Menu animations can also be disabled completely if the value is set to 0.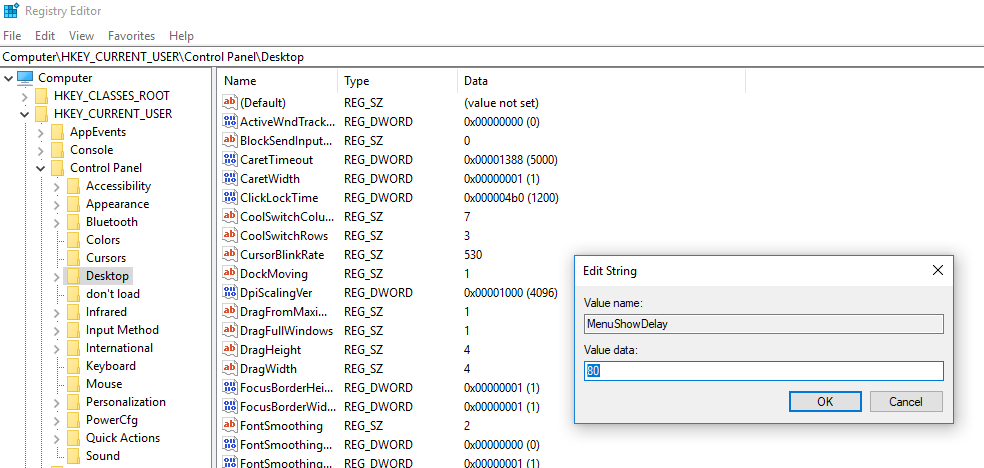 Once done, close the registry editor and restart your machine.
If you are not satisfied with the changed value, this change can be reverted by setting the MenuShowDelay value to 400.
Have in mind that this tutorial will also work with Windows 7, 8.0, 8.1 operating systems.
Comments are welcome!