Quick Access – Windows Explorer
If you have already tried Windows 10 you might have noticed that Windows Explorer default view has been changed to show you frequently used files and folders called "Quick Access".
No matter that you might still want to have your old Windows Explorer – My Computer/This PC look.
This setting can be easily reverted to My Computer look by doing this:
Open Windows Explorer | View | Options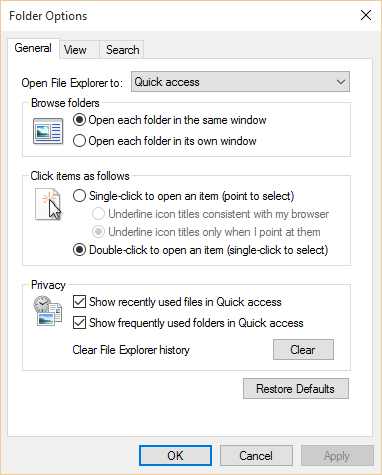 Here you will find the setting "Open File Explorer to:" Quick access or This PC.
Choose This PC and hit OK.