Windows Live Mail Has Stopped Working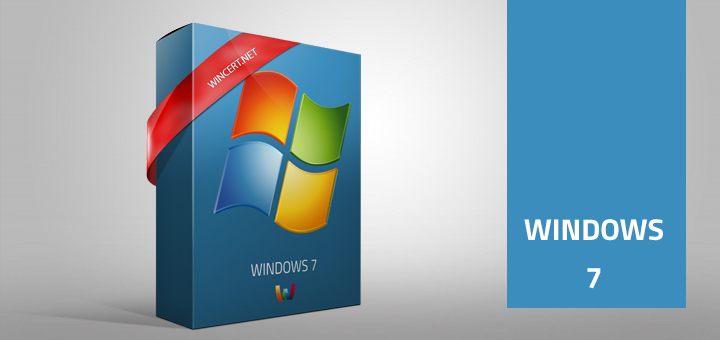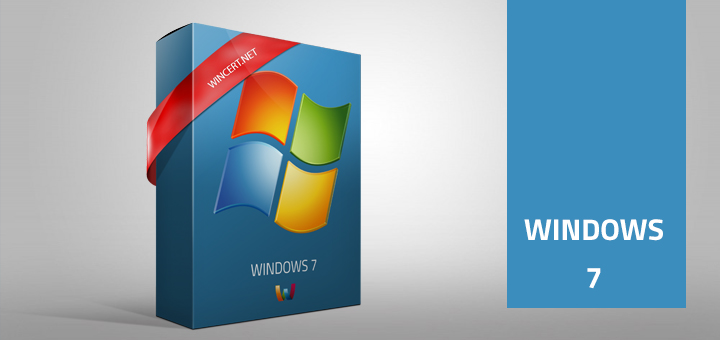 I am using Windows Live Mail on Windows 7 x64 Operating System. I can normally receive and read e-mails, but once I try to reply the message, my Windows Live Mail freezes and crashes.
With the help of my good friend from Microsoft, we run debbuger and found out that the problem is related to non-default spell checker.
If not automatically installed, once you open the message and start typing in order to replay, you might get a popup message asking you to download the spell checker for your language.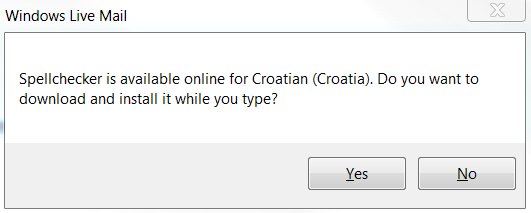 If you click Yes and install the spellchecker, you might have constant crashes of Windows Live Mail when you try to make a reply.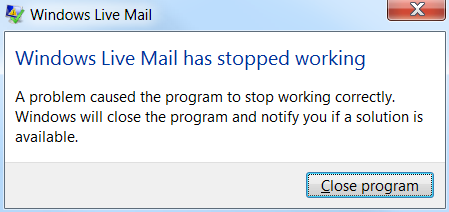 Solution:
It seems that this is a bug in Microsoft Windows Live Mail application. Until this bug is fixed, you should do the following:
 – Open Windows Live Mail
– Hit ALT on the keyboard to open the toolbar menu
– Select 'Tools' from the menu and then select 'Options'
– Click on the 'Spelling' tab
– In the Languages list, find the English (United States) or English (United Kingdom), select it and click 'Set Default'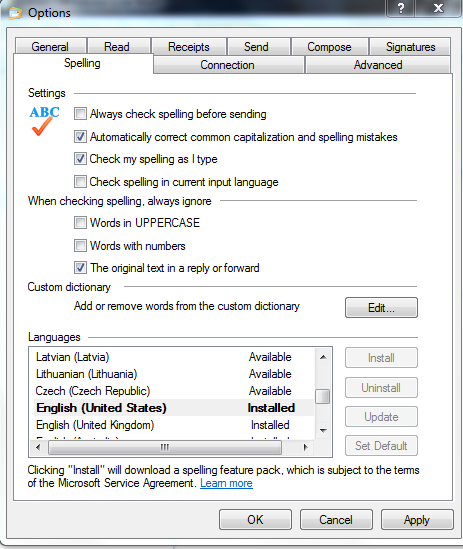 You're done! Windows Mail should be working normally now.