Microsoft Edge not working on Windows 2016 Server (Citrix Xenapp)
For some time now we were waiting for Microsoft Edge to be released for Windows Server operating systems. From the information I've found on the web, Windows Server 2016 will not include Microsoft Edge or other Universal Windows Platform (UWP) apps.
"The Long-Term Servicing Branch (LTSB) versions of Windows, including Windows Server 2016, don't include Microsoft Edge or many other Universal Windows Platform (UWP) apps. These apps and their services are frequently updated with new functionality, and can't be supported on systems running the LTSB operating systems."

Recently, we have discovered that the new Microsoft Edge browser is now working on Windows Server 2016, but not if the VDA (Virtual Delivery Agent) role for Citrix XenApp is installed on the same server. After the successful installation of Microsoft Edge on Windows Server 2016, the Edge app will open a blank white page and become unresponsive.
After checking the task manager I could see that I had several Windows Problem Reporting processes along with even more Microsoft Edge processes that were causing these errors.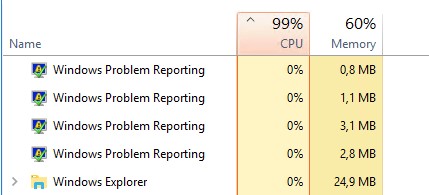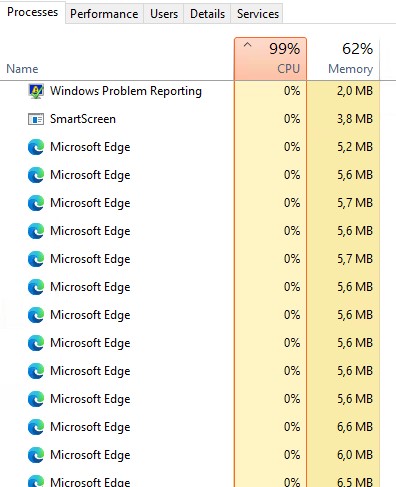 So, the problem lies in Windows Server 2016/XenApp/Microsoft Edge combo. After further investigation, I have discovered a Citrix registry key that can be used to get the Microsoft Edge working flawlessly on the XenApp VDA server. XenDesktop/XenApp 7.9 and later utilizes Kernel APC Hooking as a replacement of AppInit_DLLs used in previous versions of the products. This registry key already exists on XenDesktop/XenApp 7.14.1 and newer VDAs so additional applications can be appended with a semicolon delimiter.
Solution:
Open Registry Editor (regedit.exe)
Navigate to the following registry key:
HKEY_LOCAL_MACHINE | System | CurrentControlSet | Services | CtxUvi
From the right pane open UviProcessExcludes and add msedge.exe; to the end of the value data as seen in the screenshot below:
Close the registry editor and restart the server. Microsoft Edge browser should be working properly now.
Microsoft Edge for Windows Server 2016/2019 can be downloaded from the following location: https://www.microsoft.com/hr-hr/edge
A windows pop-up should provide you with the option to choose the proper version.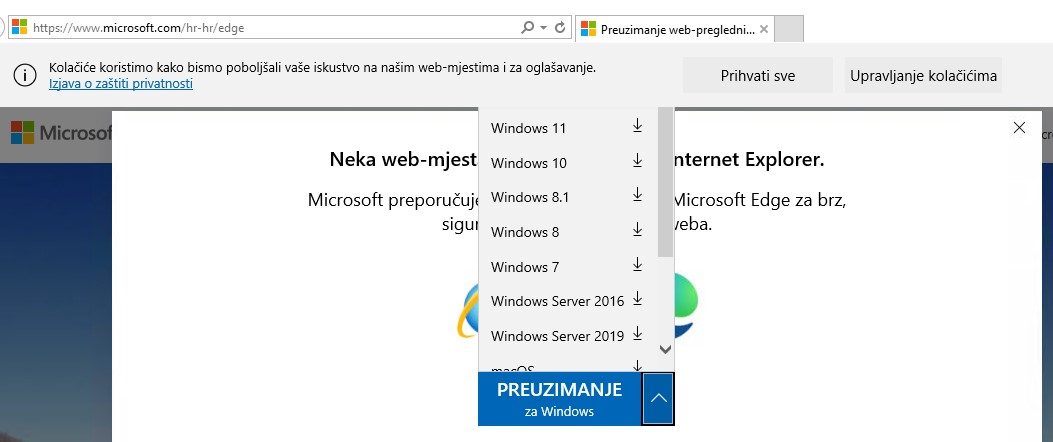 Comments are welcome!