Cannot configure M365 Outlook – Outlook cannot logon
During migration to M365 applications, we have run into an issue where many users reported errors during the initial Microsoft M365 Outlook configuration. Once the user starts Outlook application the following error message might appear:
Outlook cannot log on. Verify you are connected to the network and are using the proper server and mailbox name. The Microsoft Exchange information service in your profile is missing required information. Modify your profile to ensure that you are using the correct Microsoft Exchange information service.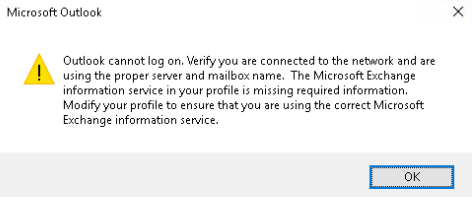 After that message, users can also receive another error and misleading message:
System resources are critically low. Close some windows.

Followed by the following warning message:
Cannot start Microsoft Outlook. Cannot open the Outlook windows. The set of folders cannot be opened. The information store could not be opened.

To solve this issue a new Mail profile has to be created.
Navigate to Control Panel and open Mail (Microsoft Outlook) | Under Profiles select Show Profiles | Click Remove to remove the default mail profile and then click Add to add a new Outlook profile. Type the required credentials to complete the setup of the Outlook profile.
Start Microsoft Outlook. Your problem should be resolved. If you still receive this error message, try to start Outlook again or re-create the profile again.
Another issue you might have with Outlook is also related to the initial setup. After typing user credentials nothing happens but instead, the user is asked to enter his/her credentials again. After some time I have figured out this behavior is probably caused by a bug.
To fix this, restart Outlook, and on the first screen where you should have your e-mail address look for the dropdown list option as you can see from the picture below.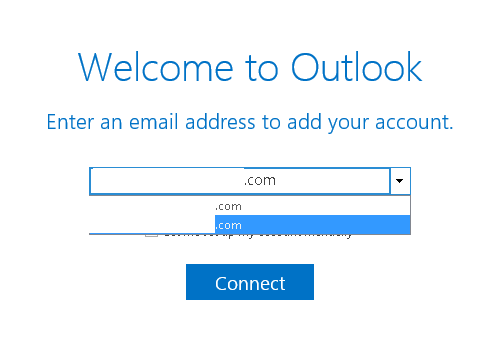 After you click on the drop-down list you will see two exactly the same accounts. Select the second one and you'll be able to configure Outlook without any more issues.
Hope this helps!