Printer properties grayed out
Some of our printers changed their location and we had to change IP addresses of the printers. Therefore, we just had to open Printer Properties and change the PORT IP address. Once I have opened the printer properties and tried to add or change the port, those buttons were grayed out.
We are using Windows Server 2008r2 and it looked like UAC is causing this behavior but UAC was actually turned off.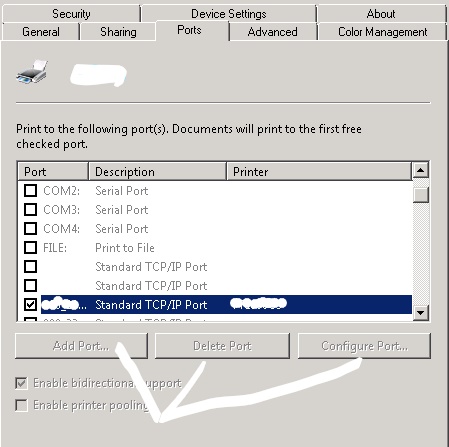 To bypass this, open the printer properties and on the General tab click on the Change Properties button (the one with the shield). After this, you will be able to change every setting regarding this printer.
This action should be repeated for any printer you try to edit.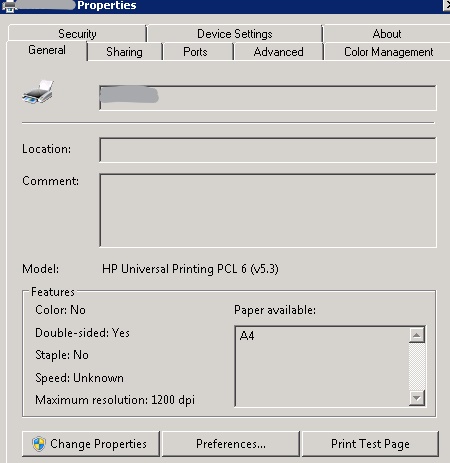 Hope this helps.