10 Best Time Killing Games for Android
Mobile gaming has been on a high rise for the last few years now and it is just the start. From multiplayer battle royales to games with cute graphics and stories, mobile gaming has come a long way. Smartphone companies are trying their best to produce devices with high processing capabilities that would run mobile video games that have now become graphically rich and require more power instead of 2D graphics. Millions of games have been produced for iOS and Android alike, different genres have come up and people are just enjoying every bit of it.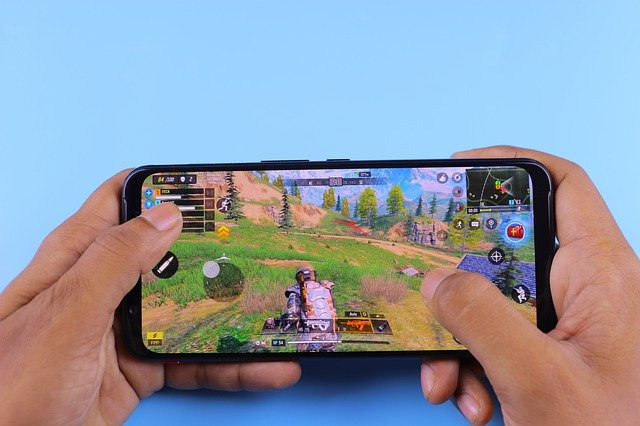 Video Games have become a major part of almost every other individual's life, while some have signed up for the job full-time, others just love to have a bit of fun while waiting for a bus, or in the break between work hours and time killers are just the kind of applications that the latter kind of people looks for. Here are our picks for the 15 best time-killing apps for android.
1- Bubble wrap
I am sure so many of you are going to agree when I say popping bubble wrap is the ultimate stress reliever, it's straight-out therapy! This application is an absolute treat for people who have an obsession for popping bubble wrap
2- Sand Draw Sketch
It's about time you brought out your inner artist and got creative with this beautiful app that allows you to draw on the sand.  You might not make a trip to the beach but you still get to draw in the sand.
3- Clash of Clans
With thousands of great games released each year, it's still hard to find a good strategy game to play. While Clash of Clans doesn't look all serious, it's one of the best strategy games that you can get your hands on even in this era. It offers a ton of great features for you to play around with, be it CoC items, stunning cartoony visuals, and amazing war strategies. It takes a good amount of skill to be good at the game and a lot of grinding to get your base where you want it to be. If you want to skip all the hassle you can buy a CoC account and dominate the game in no time.
4- Words with friends
This Scrabble-based game allows you to compete against random strangers and your friends. While being a great time killer, this app also helps you sharpen your vocabulary.
5- QuizUp
Brain teasers like this one are all the rage these days. Games like these are said to be the most popular gaming sub-genre known to keep the players addicted and engaged.
6- Stack     
Stack is a super popular time passing game. You have to stack up the object as high as a tower, the game just keeps better and better as you continue stacking up.
7- Helix Jump
All you have to do is just get the ball to the bottom without hitting the red part, easier said than done though. It's a perfect time killer along with beautiful visuals.
8- Tic Tac Toe Glow
The ultimate replacement for the boring paper tic tac toe, this futuristic high-tech-looking tic tac toe game is definitely a great one for passing time.
9- Subway Surfers
Subway Surfer is a big name when it comes to mobile gaming and that is for many reasons. With beautiful graphics and super addicting gameplay, the game is a total package.
10- Hill Climb Racing
I have myself played this one for months, upgrading the car and just wanting to earn as many coins as I could in my spare time. Hill Climb Racing is a side-scrolling game with beautiful visuals and nice physics as well.
Disclaimer: This is a sponsored article.