6 Fun, Cool Tools for Making Eye-Catching Classroom Posters
Teaching is all about making an impact. You want your students to be engaged and learn as much as possible during your class time together. One way to do this is by using visually appealing classroom posters. Posters do more than take up wall space. They are a visual representation of what you're teaching, and they can help reinforce key concepts. Plus, they add a touch of personality to your classroom.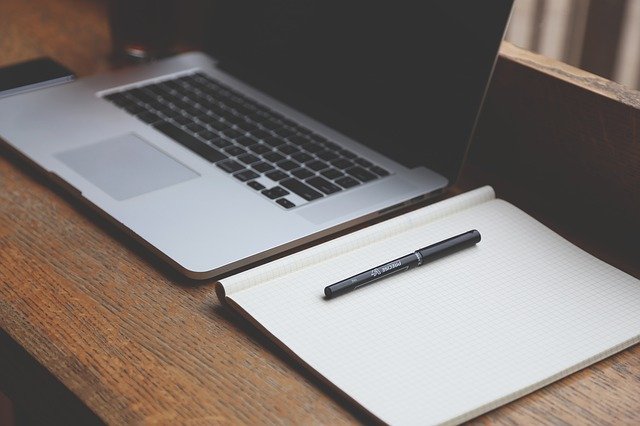 Making classroom posters can be a lot of fun, but it can also be challenging to come up with great ideas. If you're looking for some new ideas for creating posters that will grab your students' attention, check out these web tools. They make designing posters a breeze.
Canva
Canva is a user-friendly web tool that allows you to create all kinds of graphics for your classroom. It comes with hundreds of poster templates designed in different size formats. All you have to do is choose a template, add your text and images, and then customize the colors and fonts to match your style.
If you want to improve your students' essay writing skills so that they can write my personal statement perfectly, check out corresponding online services for tips. You can include these tips in one of the classroom posters and teach essay writing interactively. The good thing about Canva is that it offers a free trial, so you can play around with all of the features before deciding if you want to upgrade to a paid account. The Canva Pro account is reasonably priced ($ 12.99 monthly) and gives you access to a wider range of tools and templates.
Piktochart
If you're looking for a web tool specifically designed for making posters, try Piktochart. It offers a variety of templates that are free to use. You can upgrade to the Pro account ($ 14.00 monthly) to access even more features.
Piktochart provides plenty of options when it comes to working on your poster. You can select from pre-made templates, or you can start from scratch. You can even input your data to create infographics, which is a great way to get your students engaged in the topics they're learning.
With unlimited access to charts and maps, you'll be able to make posters on almost any topic. And, if you ever get stuck, Piktochart has a wealth of tutorials and support materials to help you out.
BeFunky
BeFunky offers one of the easiest and most affordable ways to create posters online. The monthly billing is $9.99. You can choose from various templates, or you can start from scratch. If you want to add text or graphics, it's as easy as drag and drop. Whether you want to elaborate essay outlines or essay topics for your class, you'll be able to create unique posters with this tool. Remember that your students can also benefit from a professional writing service, so don't hesitate to help them find one. For instance, they can read DoMyEssay reviews by nocramming.com before deciding to turn to such experts.
One thing that stands out about BeFunky is the abundance of available fonts. Besides, you can customize the colors and textures to get a look that's all your own. 
Easelly
If you're looking for a premium web tool that offers a wide range of templates and design options, try Easelly. It's one of the most popular infographic tools online, so you know that it has everything you need to create beautiful posters for your classroom. What makes Easelly stand out is that you can hire a designer to work with you on your projects. So, if you're too busy to design your own posters, you don't have to worry about it.
Plus, Easelly templates are free to use and easy to customize. You can also add your text and images or choose from the library of graphics and illustrations. Pricing starts at $120 per month.
PicCollage
PicCollage is specifically designed for creating collages. It's an app that you can use on your iPad or iPhone, and it has everything you need to make fun and engaging posters for your classroom. With more than 1.6 million users worldwide, PicCollage is one of the most popular apps in its category. You can choose your images or use one of the templates that come with the app. Plus, it's free and very easy to learn.
If you choose to join the Annual VIP subscription, you'll only part with $35.99, which is quite a reasonable price when you consider all that you're getting.
Infogram
One of the most challenging things about making posters is finding the right images and graphics to add visual interest. If you're looking for a way to create beautiful infographics and reports for your students, try Infogram. Infogram offers a wide range of free templates that are easy to modify and customize with your content. You can also upload your data or choose from their library.
With special pricing for non-profit and educational organizations, Infogram is one of the most affordable options on our list. The basic pro plan starts at $19 per month, but if you complete less than ten projects monthly, the free plan is a great option. Plus, it's free for life!
Wrapping Up
So, there you have it, six great tools for creating memorable classroom posters. Try out a few of them and see which ones work best for you. And don't forget to ask your students for help. They're probably more creative than you think!
Disclaimer: This is a sponsored article.