Best 5 Tools to Burn Windows ISO to a USB
Windows installations and system repairs are much more flexible when you have bootable media like a USB drive containing the bootable Windows ISO file. It gives you mobility, as well as the option to use it on different computers as required. But creating bootable media is a delicate job that not all software tools can handle equally well. For example, a lot of the free tools out there can corrupt your ISO during the burning process. That means your bootable USB won't work and you've just wasted a lot of time and effort. To help you avoid that pitfall, we've showcased the best 5 tools to burn Windows ISO files to USB drives in the following segments, along with the pros and cons of each utility. The list below is not ordered by rank because all of them work equally well based on your needs.
If you're regularly creating bootable media, this is one tool you can't afford to miss trying. The interface is simple and intuitive, but don't let that fool you into thinking that this is a basic tool. Not only can it reliably burn Windows ISO files to USB drives or physical disks, but it also is used for a number of other purposes, such as creating ISO files, extracting content from ISO, editing the files and folders in an ISO and even copying disk content to ISO. As a versatile utility with many purposes, it is often seen as an essential component of any tech expert's arsenal of tools.
Despite being a powerful utility UUByte ISO Editor is simple enough for new users to handle without a problem. Most of the heavy lifting is done at the back end so the user only has to click a few times and select from available options to get the job done. For example, burning a Windows ISO file to a USB drive is as simple as launching the software, inserting the drive and clicking the Burn button. Nevertheless, the burn rate for ISO files is one of the highest in the category, making this an extremely reliable utility to have.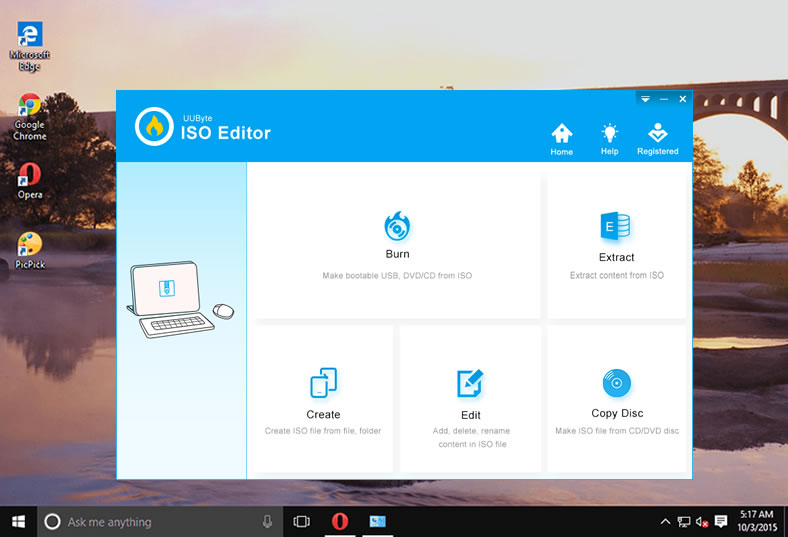 The Windows USB/DVD Download Tool is a free utility that has been used for many years by system administrations for installing Windows and Windows Server. The product was developed by Microsoft when Windows 7 came out, so it's not an untested product by any means. There are some hiccups, especially when using large-capacity pen drives to create bootable media, but for the most part, this utility gets the job done in a reliable manner.
Using the tool is fairly simple because it only requires a USB drive, a Windows ISO file and the software itself. Once you install the program, you can insert your disk and launch the application. The utility will automatically format your USB drive for Windows as well so there's no need for you to do that separately. The software takes you through a simple four-step process with on-screen instructions so it's great for first-time users as well as professionals.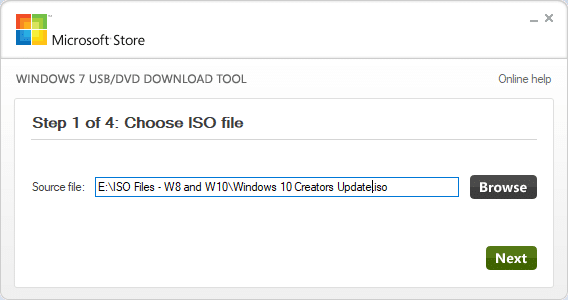 FlashBoot is a popular premium tool that you can try for free. Essentially different from most other tools, this one allows you to directly boot from the disk without having to change your BIOS boot priority settings. In addition, you can also install basic DOS on a notebook or PC using this software. That gives you the ability to run older applications without the need to use emulators.
More recently, FlashBoot has gotten support for UEFI boot, which means it can be used on brand new computers that use this boot scheme, as well as older legacy BIOS machines. As such, it is quite a flexible tool for creating bootable media on USB for Windows installations, and the pro version even allows you to clone your entire current Windows installation, including settings, apps, and other data.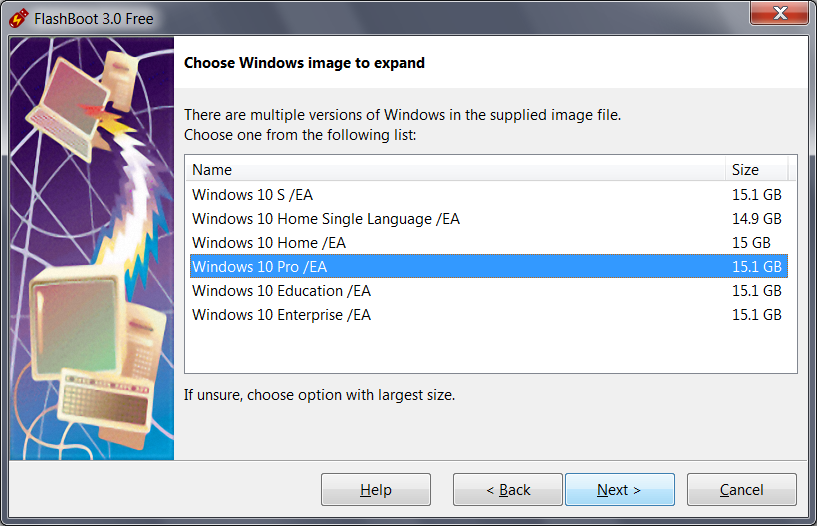 This is another extremely versatile utility that is dedicated to creating 100% error-free bootable USB drives from Windows ISO files. It comes in Windows and Mac variants, so even if you're on a macOS machine, you can burn an ISO file to a USB drive as if it were a native file format. It also gives you the flexibility to burn your ISO file to a DVD or CD if you prefer that. You can even move your ISO to a memory card when required. The utility supports more than 50+ brands of storage devices.
As a standalone tool for burning ISO to disks and drives, the performance is unmatched. The software supports three Windows-compatible file systems and both UEFI and BIOS/CMS boot schemes. The best part about it is that your ISO is fully secure and preserved through the entire process. No data loss and no messing about with complicated settings. This is a beginner's dream and a professional's must-have tool.
As the name suggests, this utility was originally created to format or "prep" USB flash drives for various purposes. However, as the product matured, it included burning capabilities and is a widely used tool for creating bootable media on USB drives. The tools are free for non-commercial use so if you're using it only for your home computers, then it's fine.
Although this is a good tool for creating bootable Windows or Linux USB drives, it has some very advanced features like running speed tests on your USB drive and running Grub4dos, which is essentially a boot loader that allows you to boot other operating systems like Linux or FreeDOS. Some new users might find the tool a little overwhelming because of all the advanced features, but for the basic purpose of burning a Windows ISO to USB, it's not complicated. The advantage here is that the steps are numbered right on the software interface, which makes it easy to follow if you haven't used the tool before.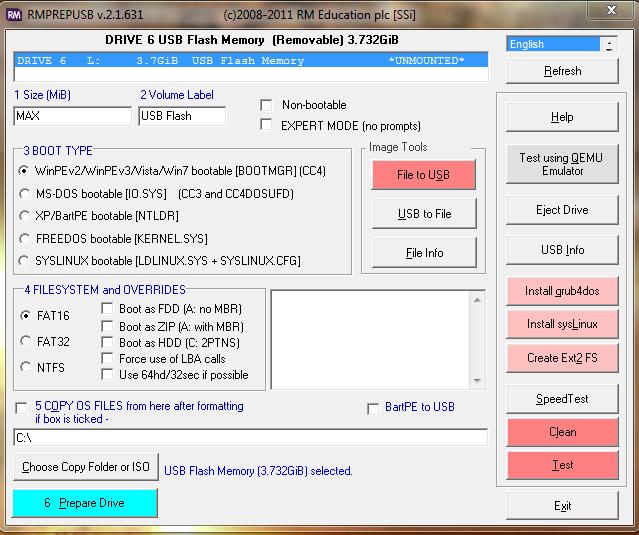 All of these tools are powerful in their own right. Each of them has distinct advantages and most of them are affordable even if you only plan to use them once in a while. The premium tools typically have tech support, which is helpful for new users, but even the free tools are old enough to have mature forums where experienced users will help you when you get stuck. Try one of these best 5 tools to burn Windows ISO to USB and let us know which one you like best.
Disclaimer: This is a sponsored article