What can we expect in Windows 10 Redstone 5
Microsoft is finalizing bits of its Windows 10's next major update, codenamed "Redstone 4". It will be released under Windows 10 version "1803", and should become available in March 2018. Redstone 4 will bring many new features which include "Timeline", "Task View", "Near Share" and many updates coming to Cortana and Edge browser.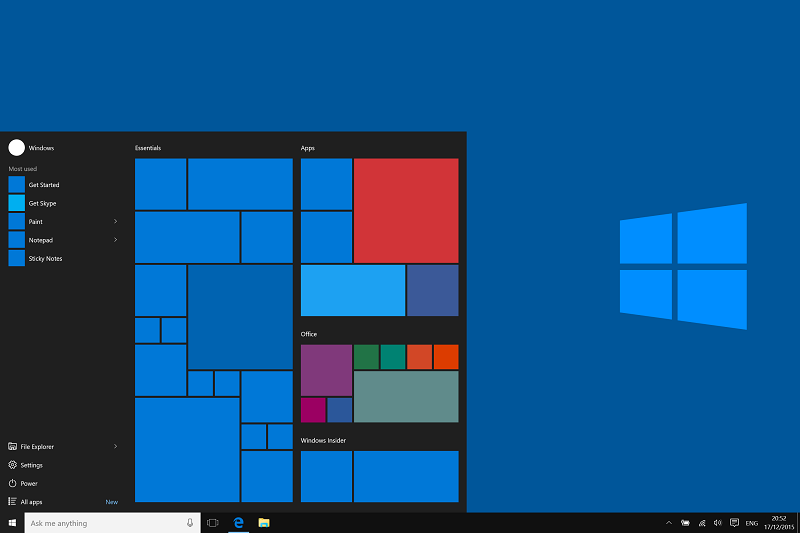 Although Redstone 4 is yet to be released, Redstone 5 is already in the works and should be finalized by September 2018. Here are some of the new features coming in the next major release of Windows 10 scheduled for this fall.
Cloud Clipboard
"Cloud clipboard" will allow you to copy a text or document in the cloud. Those files will automatically become available on other Windows 10, iOS or Android devices. Initially, "Cloud Clipboard" was planned to be released with Redstone 4, but because of time constraints and required infrastructure changes, Microsoft decided to wait and move it to the next release.
Sets
"Sets" is a feature that was previewed to Redstone 4 insiders, but it won't be released for now. "Sets" will bring a significant change to our Windows experience as it will allow grouping of various apps and websites under the same window. For instance, you will be able to group applications like Word, Excel, Telegram or Slack under one Set and then share this Set with other devices.
Search
Microsoft is preparing a new search experience and plans to move Cortana into the Action Center of Windows 10. New search UI can already be enabled via the registry change in Redstone 4, but Microsoft still has a lot of work to do and therefore has pushed the new "Search" to the next major update.
Control Center
Microsoft is working on a new Control Center which should clear the System Tray along with the taskbar. Quick actions will also be moved from the Action Center into the new Control Center. You will be able to control many system elements like brightness, Focus Assist, Network, Battery settings etc in the new Control center.
Many other updates are in the plans for Redstone 5 release like improvements to My People, Fluent Design, Microsoft Edge etc. Windows Core OS could also be released this fall and should be debuted on the Andromeda device.