SanDisk Ultra 400GB microSD drops to $190
Sandisk, a leading and reliable manufacturer of Flash Memory Storage solutions has just lowered the price of their largest capacity SanDisk Ultra 400GB microSD card.
SanDisk Ultra 400GB microSD is now selling for $189.99. That is a $40 discount from its retail price. Even though this is not their fastest card, it is a really fast Class 10 card with transfer speeds of up to 100MB/s. It can be used on your Cameras, Game consoles, Android smartphones and tablets etc.
Currently, this special offer can be found only on B&H Photo Video, Amazon and NewEgg.
Just to get a picture of the huge SanDisk Ultra 400GB capacity, this card can store 1920 minutes of Full HD Video or 7200 photos where the size of each image is 2.7MB.
Along with a huge capacity, this card is waterproof, temperature proof, shockproof, and even x-ray proof.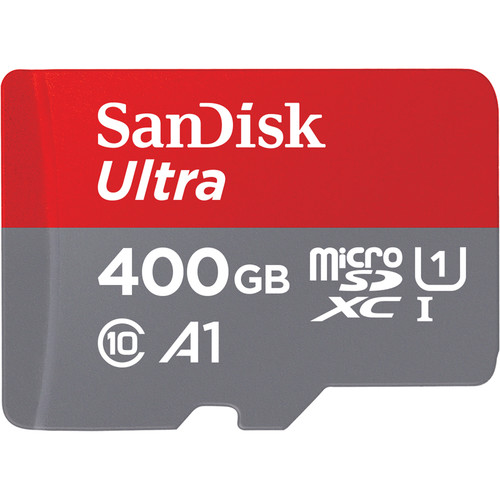 Have in mind that some of the devices might not recognize this card due to its large capacity. If that's the case, you have an option to go with the lower capacity cards like 200GB for $62.99 or 128GB for $37.99.
SanDisk Ultra 400GM microSD card includes SD adapter and a 10-year warranty. According to B&H site, there is a limited supply of these cards at this price.