Chromium-based Edge hits Beta!
It's been nine months since Microsoft announced its plans for the next version of Microsoft Edge. The company decided to leave the EdgeHTML behind and use Google's Chromium as the rendering engine for their new version of Edge browser.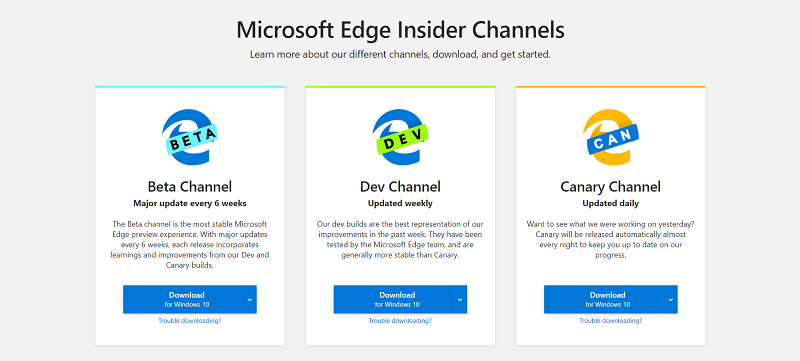 Right from the start, the new Chromium-based Edge browser became popular and has been downloaded for more than one million times, which includes Dev and Canary channels. During this stage, Microsoft received more than 140k pieces of feedback.
This week, Microsoft has decided that it is time to promote its new browser to the Beta stage. Microsoft Edge Beta Channel is now available for download and can be acquired from here.
Microsoft explained that Beta represents the most stable preview channel as features that are added to Beta were previously tested and confirmed in Canary and Dev channels. The beta channel will receive major updates every six weeks, alongside periodic minor security updates and bug fixes.
It's worth mentioning that Microsoft has launched a new Security Bounty program for Edge Beta channel. They are looking for candidates who would seek and disclose any high-impact vulnerabilities in Edge release channels for which they could receive a reward of up to $30,000.
I have been testing the new Edge since its release and except for a few syncing bugs it proved to be very stable on Windows 10 machine. For now Favorites, Settings, Addresses, and Passwords can be synched between devices, while Extensions, History and Open tabs are yet to be added.
What are your thoughts on the new Chromium-based Edge browser? Let us know in the comments below!