Features that are coming to Windows 10 20H1
Microsoft has just rolled out Windows 10 build 18963 for Windows Insiders as part of the 20H1 development.
This new update introduces several new features and improvements like the ability to monitor GPUs temperature, Windows Search Improvements, and other cool stuff we'll mention in this article.
According to Microsoft, Windows users are now able to monitor the temperature of their graphic cards using Task Manager. For this feature to work, one will need a graphics driver that supports WDDM 2.4 or higher. At this point, temperatures can only be shown in Celsius and CPU temperature monitoring is still not supported.
Windows Search has also been updated and can now intelligently detect and correct typing errors like wrd, excl, pwrpoint etc. Until now, similar typos would return no results. This feature is now available for Insiders and retail builds in English, while Microsoft plans to expand it and include Apps search in the following weeks.
Additionally, Windows 10 20H1 brings changes to Optional Features settings, now allowing users to install several optional features at a time. The company also added feature dependencies to the description of each optional feature from the list.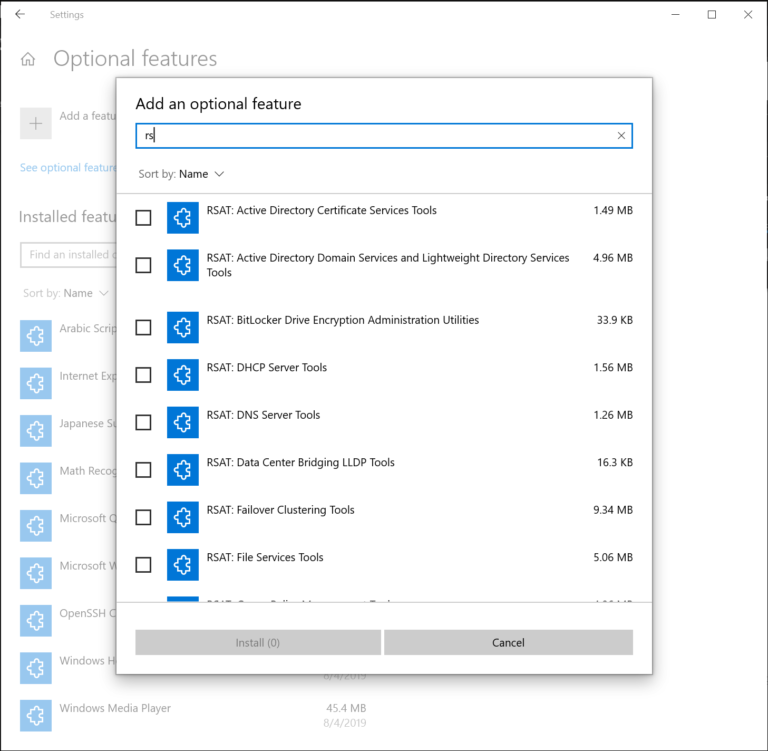 Along with mentioned features and improvements, the latest build 18963 also introduced smaller changes like the ability to quickly sync account picture across Windows 10 devices, Applications and Microsoft sites.
The complete list of updates can be found on Microsoft's Blog. Windows 10 20H1 update is planned for the spring of 2020.