Dark mode is coming for Microsoft Office 365 suite
In a blog post published today, Jon Friedman, head of Microsoft Office design announced the arrival of a Dark Mode for mobile Office 365 apps.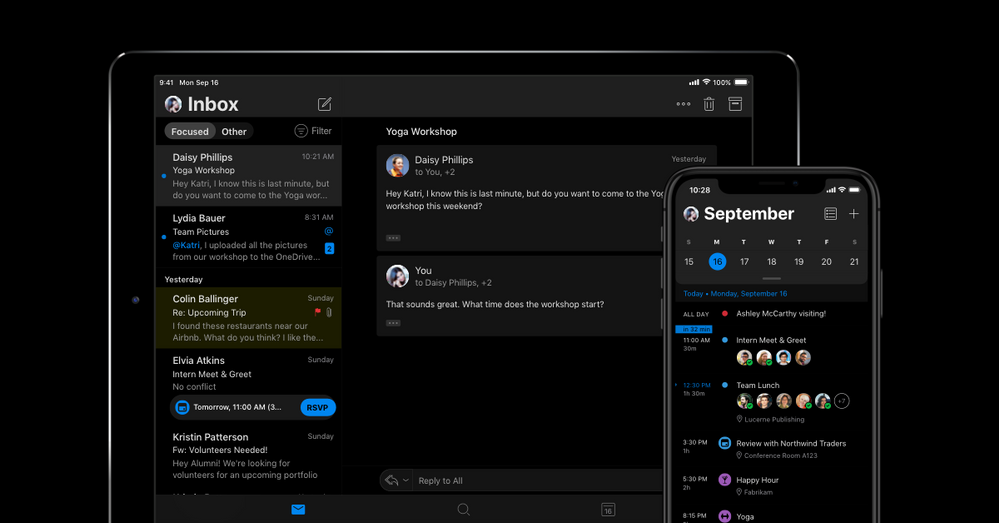 To be precise, today marks the start of the initial Dark Mode rollout on Outlook for iOS and Android app along with the Office.com web site. The upcoming launch of iOS 13 that will offer system-wide dark mode should also extend this rollout to other M365 apps that include Word, Excel, Powerpoint, SharePoint, OneNote, Planner, OneNote, OneDrive and To-Do.
Just like Apple and Microsoft, Google is also introducing a system-wide dark mode coming with Android 10. Microsoft says that its apps will follow the system-wide setting on both iOS and Android platforms.
Friedman also said that the customer choice was the main reason why the dark UI theme was brought to Office 2010. There are many reasons why customers choose a darker color spectrum instead of a bright one. Some do it just to improve the battery life, others to reduce the eye strain, while most of us choose it mostly because of the aesthetic appeal.