New leaked Windows 10 20H1 release brings redesigned Start Menu and icons
Many Windows 10 consumers didn't like the new tiled Start Menu that came with the release of Windows 8. Almost a decade later, it appears that Microsoft has finally decided to redesign the Windows 10 Start Menu.
A Microsoft Fan scoots37 posted several images of the leaked 20H1 release with Start Menu in both Dark and Light theme variants.
New Start menu design based on a leaked build and icons from @ALumia_Italia#FluentFriday #FluentDesign pic.twitter.com/HhsuZBeRfo

— scoots37 (@scoots37) August 30, 2019
Even though the new Start Menu design is still in the development phase, leaked screenshots might give us a hint on what it may look like. Considering it is still a work in progress we hope it will result in a similar or even better Start Menu look than currently presented.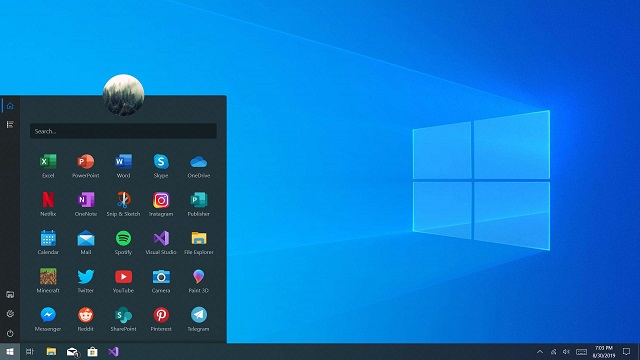 A Live Tile-alternative previously leaked in Build 18947 did look horrible in our opinion and was not a worthy replacement of the current tile-based Start Menu. Luckily, a new refreshed Windows 10 Start Menu will finally replace boring Live Tiles with a new design and fresh set of icons. Although, we have to say that this design looks somewhat similar to macOS design.
Windows 10 20H1 is going to be a major update featuring a lot of new features, refreshed User Interface and many other changes. More information on Windows 10 20H1 release timeline can be found on docs.microsoft.com.