File restore feature coming to OneDrive
Ryan Shouten, a Microsoft SharePoint MVP and Stephen L. Rose, a OneDrive for Business senior product manager announced that a file restore feature for OneDrive is due to be implemented in the next couple of weeks.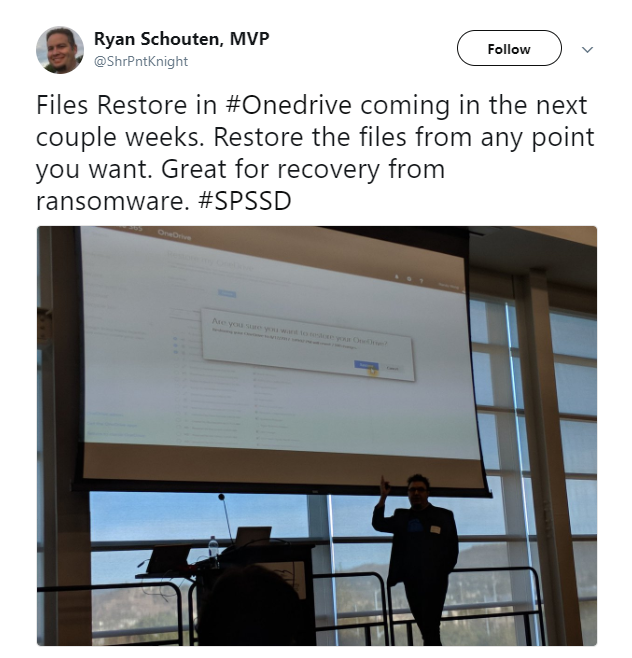 A File Restore feature will allow you to restore a deleted file at any point after the deletion on OneDrive. The new feature will be added in addition to already implemented File versioning that allows tracking of file changes stored on OneDrive.
It is still unclear if File Restore feature will be available for all OneDrive consumers or just limited to customers with Office 365 account. Ryan Shouten also said that this feature will especially come handy in case of a ransomware attack since customers will be able to easily restore files to its previous state.
It is interesting that File Restore feature was already available in Windows 8, back in 2012 and then was removed two years later with the start of Windows 10 development.