Firefox enables DNS over HTTPS or DoH
Firefox just started rolling out DNS Over HTTPS (DoH) feature which will further improve security for Firefox users.
DNS over HTTP (DoH) is a rather young protocol that was implemented only two years ago. The main purpose of DoH is to increase user security and privacy through the prevention of DNS data manipulation. Basically, DoH's purpose is to encrypt the data between the client and the DoH DNS server.
Mozilla has currently enabled DoH by default only for US-based users, although this will change in the near future. If you don't want to wait and would like to start using DoH right now here's how to do it:
Open Firefox settings and scroll to the bottom.
Under Network Settings click Settings
Check the Enable DNS over HTTPS checkbox
In the Use Provider dropdown list select NextDNS or Cloudflare.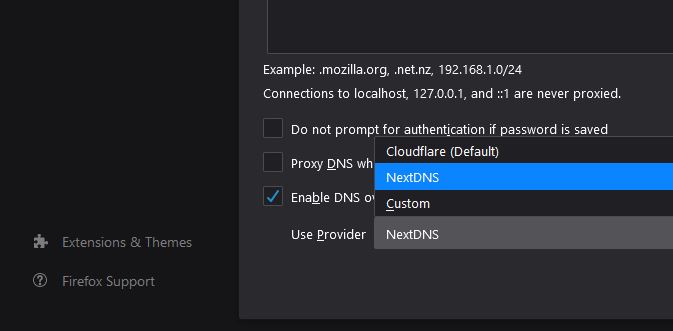 After this set, your DNS requests will be sent encrypted to Cloudflare or NextDNS.
Mozilla said that it plans to expand the list of trusted providers in the future.