Intel's 8th-gen "Coffe Lake" processor to be revealed on August 21
Intel just announced the debut of their latest 8th Generation "Coffe Lake" processors. You will be able to check the new processors' debut via Facebook Live or Internal Newsroom on August 21.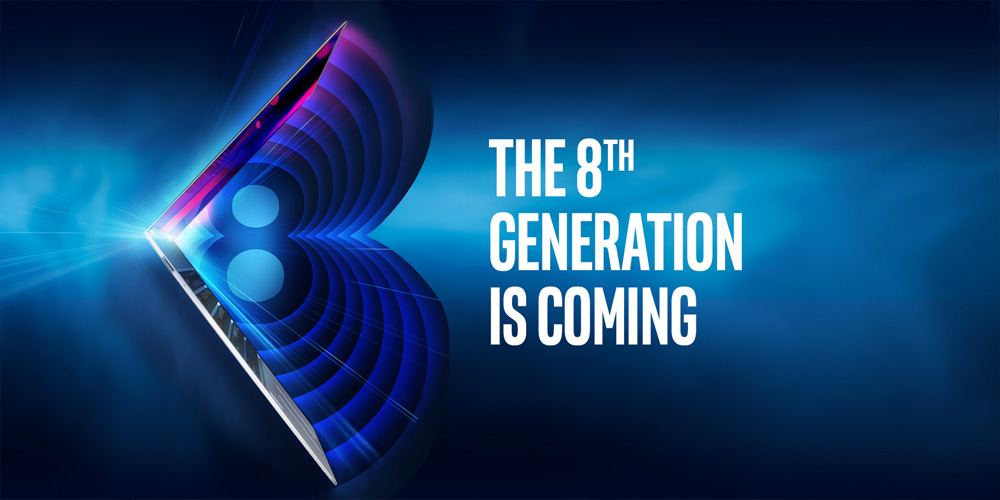 A senior vice president of the Client Computing Group, Gregory Briant will share the new details of the latest processor family. So far we know that the "Coffe Lake" processors will be a new variant of the 7th generation 14nm "Kaby Lake" chips released last year.
8th-gen chips will bring a better support for the latest DDR4 RAM technology and protocols like USB 3.1 Gen2. Those chips will also require a new motherboard to use them.
Intel claims that "Coffe Lake" processors will provide 15-30% faster performance than it's "Kaby Lake" predecessor, but apparently only for some applications. It's worth mentioning that we haven't seen this kind of performance jump from Intel in years.
"Coffe Lake" will come with more cores and threads than previous versions, so expect quad and six-core chips with this release. The prices shouldn't change, so you should get a six-core Coffe Lake processor for the price of the current quad-core Kaby Lake.
A new 10nm "Cannonlake" processors that were announced for the end of this year will probably be moved to 2018.