IOTransfer 3, a new way of managing your files
IOTransfer 3 is iPhone transfer software which enables you to manage your data in a fast, stable and risk-free way. You are able to manage and transfer any kind of data, from photos, music, your favorite videos, irreplaceable contacts and any other kind of data you can think of.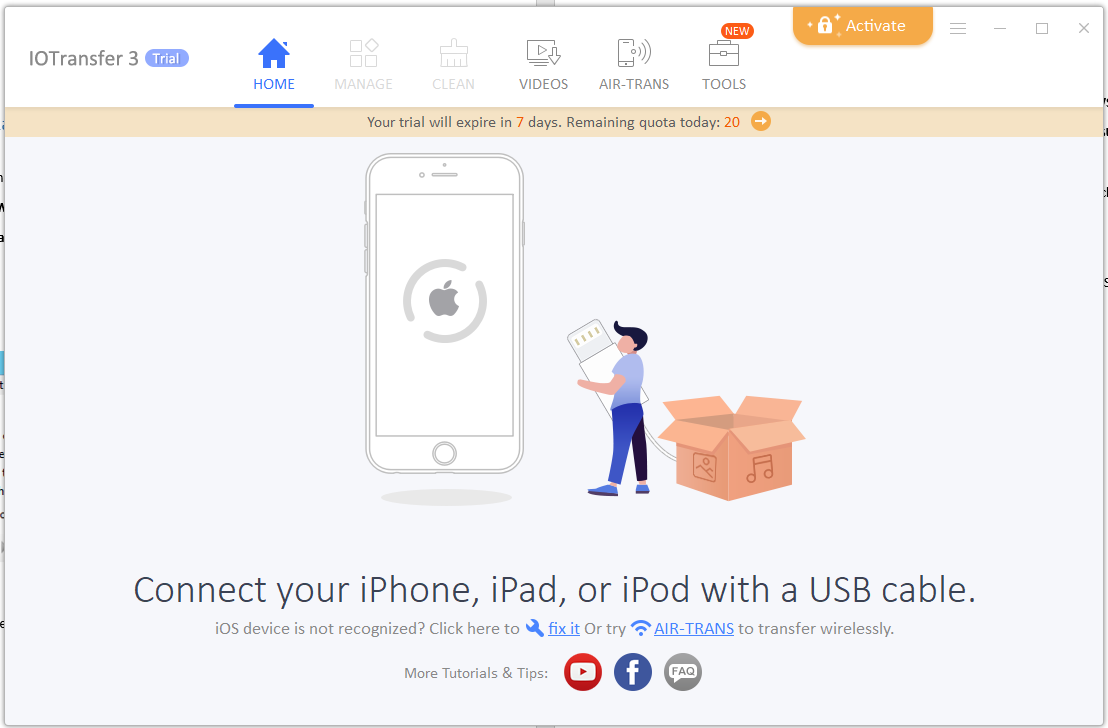 If you use your iPhone or iPad to store a lot of information, with IOTransfer 3 you can now easily transfer it for safekeeping directly to your PC. This is especially important when you know how often data is lost due to accidental deleting or in case of theft. Furthermore, you are able to download videos from YouTube or any kind of similar online service with IOTransfer 3 Online Video Downloader function and save them directly for future use, wherever and whenever you need to.
Another detail which we cannot overlook is the converter. IOTransfer 3 is simply the easiest way to convert any kind of audio or video format. This includes MP4, AVI, MKV, FLV and the most common one, MP3. It is extremely easy, simple, safe and fast and it offers the best and highest quality on the market today.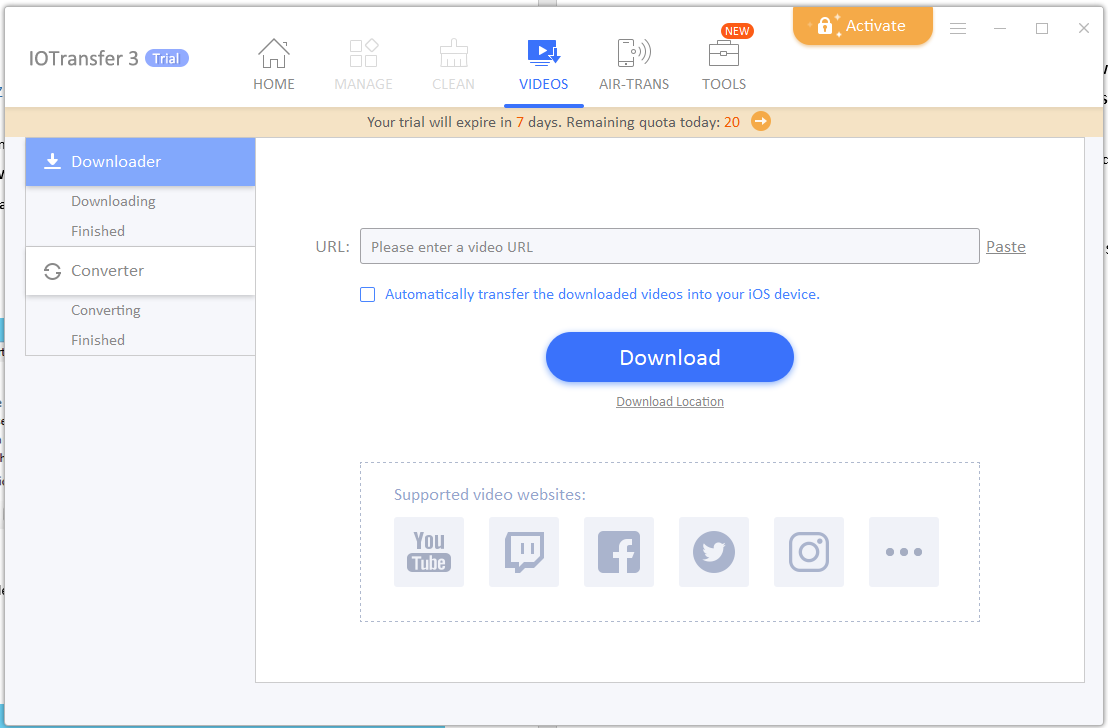 Other advantages of this software include losing the always frustrating usage of USB cables and also iTunes. Whichever way you need to, iPhone, iPad or your computer, you can safely manage your music, photos or videos. This way, you will never again face a lack of space on your device.
In conclusion, IOTransfer 3 is the easiest way to manage your files between PC's, iPhones, iPads or iPods. It represents a new generation of fast, safe and efficient data transfer and gives you a new experience of data management which makes everything accessible and easy.
IOTransfer also offers Free Online GIF Maker tool which offers the best experience to create GIFs online. It's worth mentioning that no sign up is required, your GIFs won't have any watermarks and creating GIFs is very easy.
Free online GIF Maker ensures one of the best experiences to create GIFs online. No sign up required, no watermark, and you are able to create your own GIFs with ease. Check out the following notes before using this Online GIF Maker.
IOTransfer is currently on sale and you can get a lifetime license for 3 PCs for only $29.95
Just as with other giveaways, WinCert.net will provide 5 IOTransfer licenses for our readers. To enter this giveaway please like/follow IOTransfer and WinCert Facebook pages.
Also, please leave a comment below with your full name and email (email will remain hidden).
Winners will be announced on November, 14th.
Good luck!
Disclaimer: This is a sponsored article.