Microsoft Paint to be replaced with Paint 3D
With the latest version of Windows 10 (build 17063), Microsoft started notifying users that Paint will soon be replaced with Paint 3D.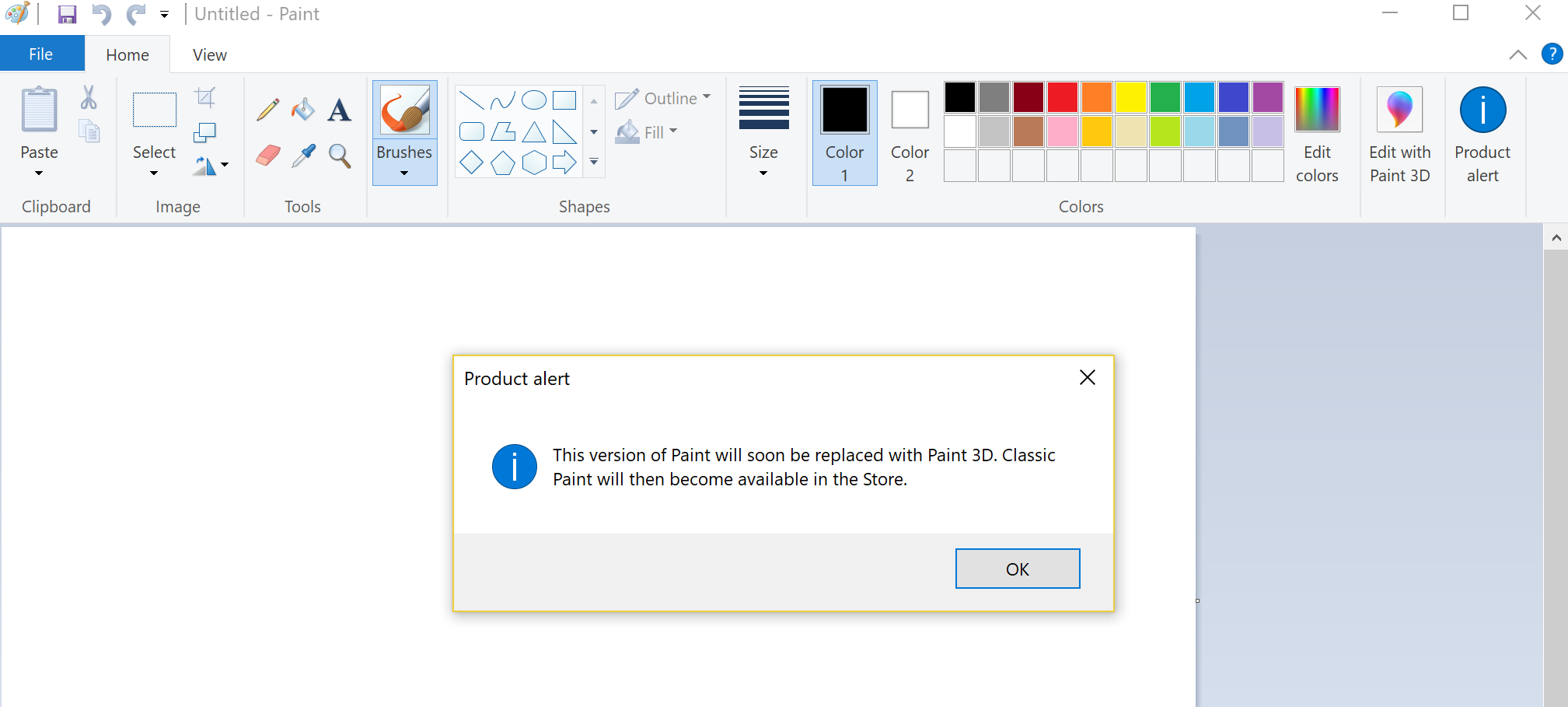 The Paint was part of the first version of Windows 1.0 which was released back in November 1985. During that time it was licensed under ZSoft Corporation's PC Paintbrush and it supported 1-bit monochrome graphics.
Microsoft will probably remove the famous Paint app from Windows 10 in the next "Redstone 4" release planned for April 2018.
Although classic Paint will be removed from Windows, it will still be available as an optional download from Microsoft Store.
The Paint app has collected many fans during all these years and Microsoft had to find a new home for it.
Here's the announcement made on MS Blog:
Today, we've seen an incredible outpouring of support and nostalgia around MS Paint. If there's anything we learned, it's that after 32 years, MS Paint has a lot of fans. It's been amazing to see so much love for our trusty old app.

MS Paint is here to stay, it will just have a new home soon, in the Windows Store where it will be available for free.
I am personally also one of the classic Paint apps fans. I don't even know how to resize an image in Paint 3D app! Could be just because I'm an old-school guy 🙂