How to completely delete user accounts in Windows 10
One of our users reported that he is unable to completely delete a user profile from his Windows 10 OS. They say that when they delete user accounts using Accounts feature, those accounts reappear once the computer is restarted.
Users can be created, modified or deleted using GUI or using command prompt / PowerShell commands. In this article, we will cover the Windows 10 GUI process to create and delete a user account completely from the system.
Right-Click on Start (Windows Logo) and select Settings from the list.
Click on Accounts | Family or other people | Add someone else to this PC
For this purpose, we will create a local account instead of a user with a Microsoft account.
In the How will this person sign-in click I don't have this person's sign-in information and then Add a user without a Microsoft account.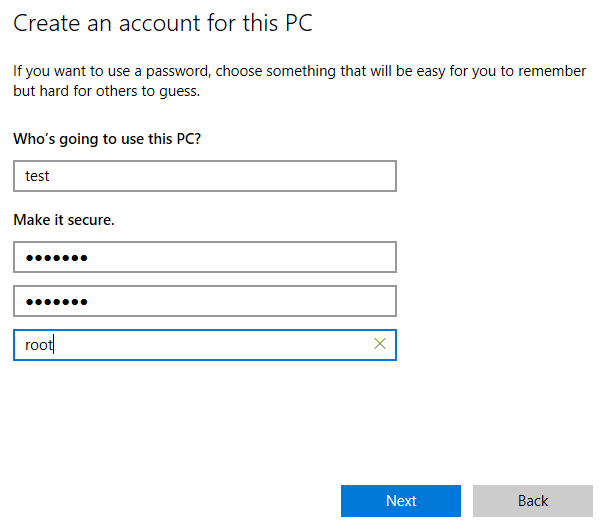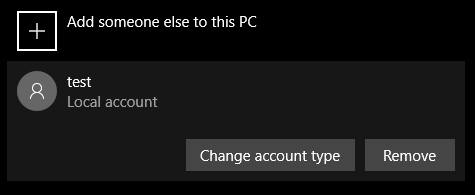 Now you are able to modify user change account type of the user (Standard vs Administrator) or you can remove this account and its profile folder.
You can also manage user accounts in an old-fashion way that's still the best way and that I would recommend over this fancy Microsoft GUI way.
Right-click on Start (Windows Logo) and select Computer Management
In the left pane navigate to Local Users and Groups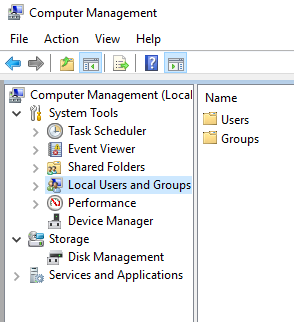 In the right pane double-click Users and here you can manage users more easily. Please have in mind that using Computer Management you won't be able to create a new user account that uses Microsoft account. For that purpose please use the Accounts panel from the beginning of this article.
In order to completely delete the user account and its profile please do the following:
Delete the user by choosing the Remove button from the Accounts panel.
Open Computer Management, navigate to Users and check if the user has been deleted. If not, delete the user from Computer Management.
Open Registry editor (regedit) and navigate to: "HKEY_LOCAL_MACHINE\SOFTWARE\Microsoft\WindowsNT\CurrentVersion\ProfileList".
Expand the ProfileList folder and search for accounts with long identifiers as in the picture below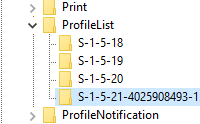 Once you select the folder in the ProfileList, in the right pane look for "ProfileImagePath" key and see the user account that this registry key refers to. If there's a key for the user account that has been deleted, you can safely delete that key.
If you'll still have issues with deleting user accounts on Windows 10, please post below and I'll try to help.