Microsoft brings new features in their fresh line of Surface tablets
One of the strongest characteristics of Microsoft and their products is that they keep releasing new updated versions of whatever they can get their hands on. However, that was not the case with Surface tablets. Surface tablets are Microsoft's non-pro line of tablets and due to its price, it was never extremely popular with the users. Accordingly, it has not been updated since 2014.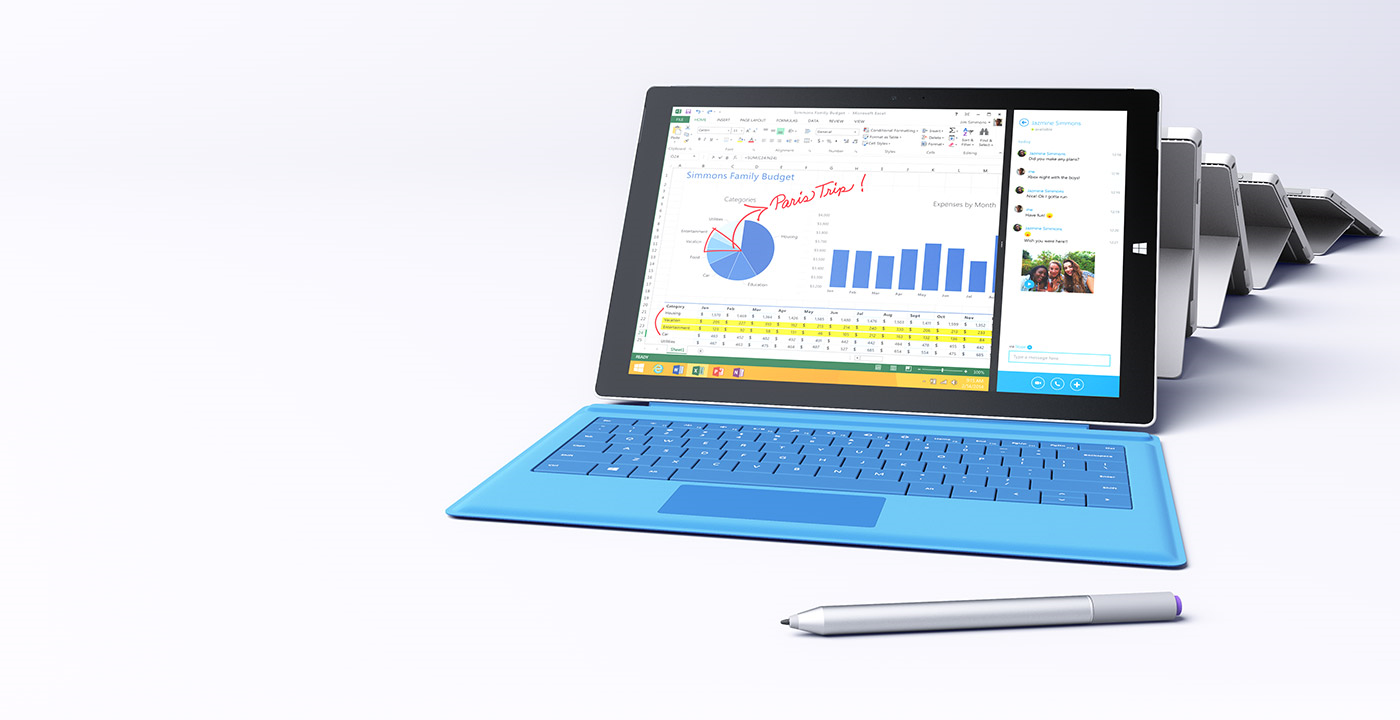 That is about to change since a new line of Surface tablets is to be released by Microsoft. The idea is to use an Intel processor and not an ARM processor which has been used until now. That is a major shift for Microsoft since  ARM chip has been their priority in the past and they have been trying hard to push it on their partners. There will also be 64GB or 128GB variants, along with an LTE model for cellular connectivity too. As a result, the price should go down.
It is estimated that the price of the new Microsoft Surface tablets should be around $400 which could then compete with the price of the iPad and it would be more affordable to the general masses, making this Microsoft product more popular.
Together with the new processor, this new line of tablets from Microsoft will have softer corners, USB – C connectivity and also updated accessories. The accessories will come at a price much lower than the current ones.
Even though the Microsoft Surface tablets were never very popular with the users, mostly because of its high price, these new features are a bold move by Microsoft which could attract new users.
This might show to be a very good strategy that could pay off big time, but then again, there are no guarantees. We will just have to wait and see, until the release of the new Microsoft Surface tablet, which is scheduled for the second part of this year.