Microsoft Edge receives new Enhanced Security feature!
Microsoft has just released the latest Stable version of its popular Edge browser, versioned 104.0.1293.47.

One of the most notable new features is the updated Enhanced Security mode. This feature was called a Super Duper Secure mode and came with two options: Balanced and Strict.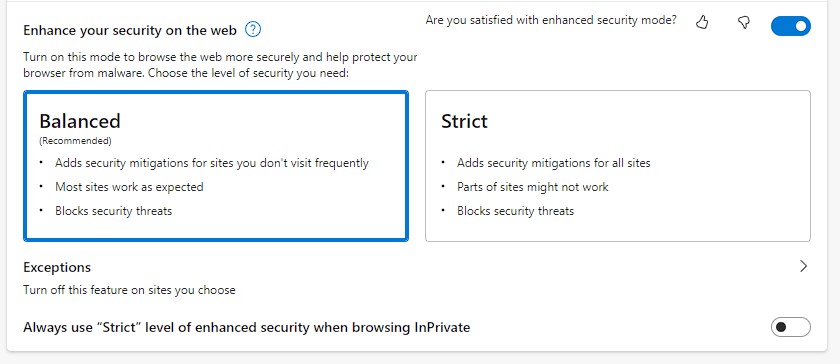 With the latest update, Microsoft added a new Basic option which is highly recommended for most users.
Microsoft has explained that Enhanced Security Mode runs unfamiliar sites without the JIT (just-in-time) compilation to provide better protection. Running in JIT-less mode also reduces the attack surface and protects your system from malicious websites. Additional protection includes Windows OS mitigation like Hardware Enforced Stack Protection, Arbitrary Code Guard, and Control Flow Guard.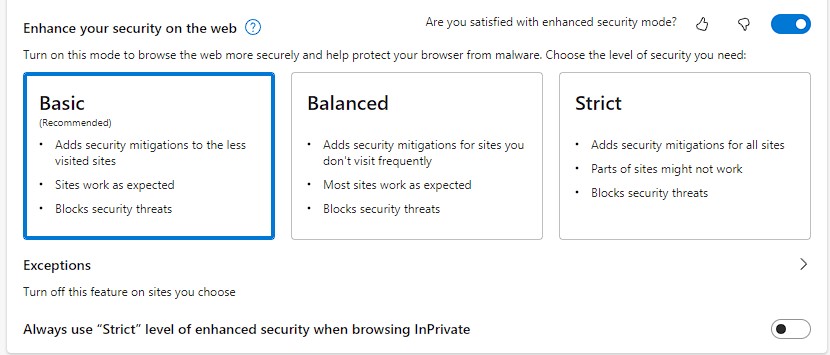 Edge users can now access edge://settings/privacy and scroll down to Enhance your security on the web feature which now includes a Basic as the new and default option. With this set to Basic, Microsoft Edge will apply additional security protection to the less visited sites preserving the user experience for the most popular sites on the web.
Additionally, new Edge users can now import their Chrome data during the First Run Experience by logging into their Google accounts. This feature can also be disabled with the HideFirstRunExperience Edge policy or by switching AutoImportAtFirstRun to DisabledAutoImport.