Microsoft officially announces Windows 11
Microsoft has just officially announced its new Windows 11 operating system even though the company said that Windows 10 will be the last version of Windows. During the unveiling of Windows 11, Microsoft CEO Satya Nadella said that this is the beginning of a new Windows era.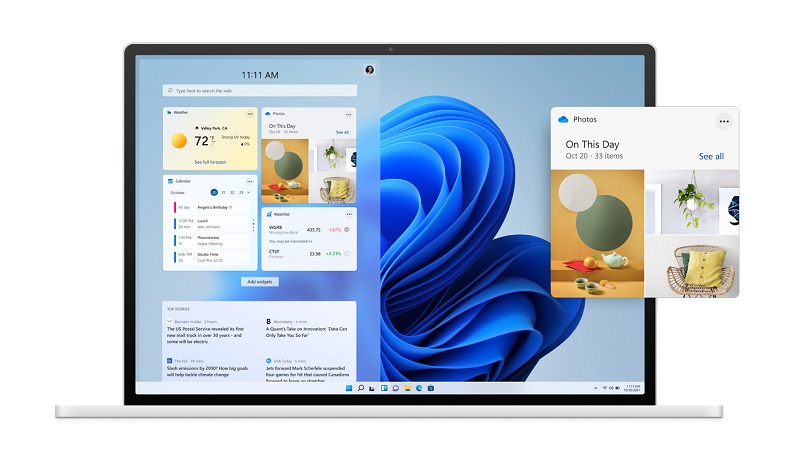 And while Windows 10 is coming with plenty of new features and improvements, many old features like Cortana, Start Menu Live Tiles, Windows Timeline, Tablet Mode, Wallet, and many others will be deprecated. It's worth mentioning that a free upgrade to Windows 11 will be available for eligible Windows 10 machines. Microsoft has also published a PC Health Check app which can be used to see if your current PC meets the requirements to run Windows 11.
The company is also working with its retail partners to be sure that each Windows 10 PC bought today is ready for Windows 11 upgrade.
Early builds and beta versions of Windows 11 are planned for release during the next week while the general public availability is planned for holidays. We can expect the final version to be released sometime around late November.
Windows 11 will get a new support schedule by extending the major support to 24 months and with one major update per year. The current support policies grant regular consumers 18 months of active support. Enterprise users will keep their 36 months of mainstream support for each Windows 11 minor update.
Windows 11 will offer at least 40% smaller regular updates meaning that the update process will take less time to download and install patches.
The company also revealed minimum system requirements for the new OS:
Processor: 1 gigahertz (GHz) or faster with 2 or more cores on a compatible 64-bit processor or System on a Chip (SoC)
Memory: 4 GB RAM
Storage: 64 GB or larger storage device
System firmware: UEFI, Secure Boot capable
TPM: Trusted Platform Module (TPM) version 2.0
Graphics card: DirectX 12 compatible graphics / WDDM 2.x
Display: >9" with HD Resolution (720p)
Internet connection: Microsoft account and internet connectivity required for setup for Windows 11 Home