Microsoft presents redesigned Windows 10 Start Menu
There were plenty of rumors and leaks lately regarding the new Windows 10 Start Menu showing that Microsoft is planning to deprecate live tiles from it.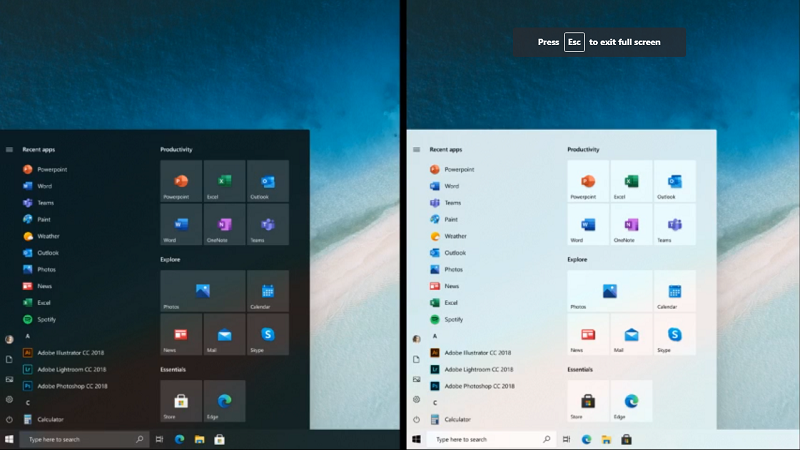 IMG source: Microsoft.com
During its latest Windows Insider webcast, Microsoft has demoed a new and redesigned Windows 10 Start Menu with a new set of icons and without the live tiles, but Microsoft also made it clear that they won't be ditching the live tiles for now.
The DEV team presented a new design concept where the tile area is now used to integrate better with Dark and Light theme modes. The adaptive design can now be used flawlessly on various display sizes and resolutions. The company said that the Start Menu will not be dominated by blocks of color that cannot be changed anymore.
The new Start menu concept follows the major icon redesign the company is doing for its products like O365, One Drive, and client apps like Calendar, Movies and TV, Calculator, Photos, Voice Recorder, etc.
Oh yes, if you're still a fan of live tiles, you'll be able to manually turn them on.