Microsoft's new PC Manager app hits beta
Microsoft has been working for some time now on its new PC Manager app that should improve the performance of your computer.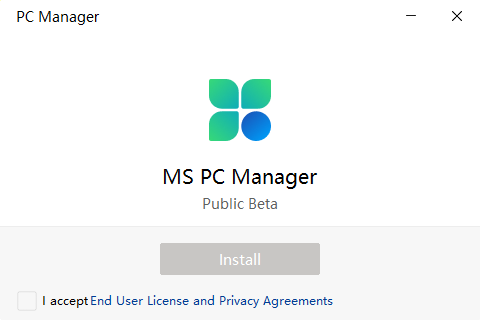 The beta version of the new app is somewhat similar to CCleaner includes storage management and can be used for ending tasks quickly and selecting which apps to start with Windows.
It's worth mentioning that these features are already present in Windows, but the PC Manager app consolidates them in a central location for easier access.
PC Manager app also has a browser protection section allowing you to choose which web browser to protect. In the current beta, only Microsoft Edge, Google Chrome, and Firefox browsers can be safeguarded while more browser support will be added in the near future.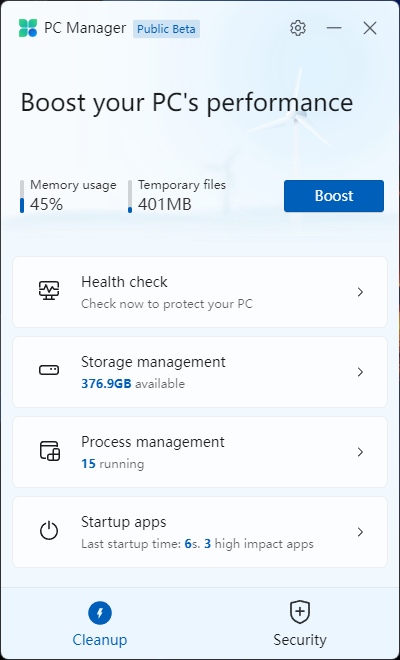 The storage manager features give you the ability to manage installed applications, remove rarely used ones or scan to find large files on your drive in order to free up storage space.
Another feature called boost will be especially useful for older machines. Using the boost feature will instantly free up memory and clear temporary files on the system.
The public beta of PC manager appeared on the official Microsoft site in Chinese. There's still no information if this application will be available only for a specified market. The application can be installed on Windows 10 or 11 and it is intended for low-specification machines.
Even though the beta has been published on a Chinese site, once installed it can be used in English.