PDF Page Lock – A Free PDF Protection Software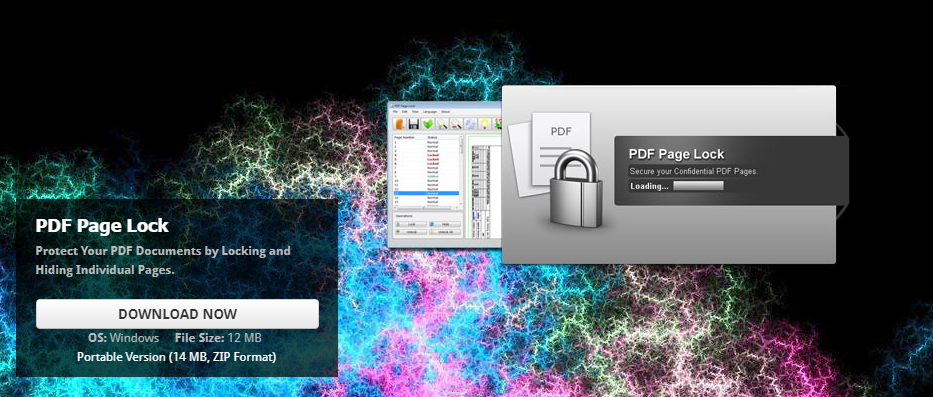 PDF Page Lock is a program for locking PDF pages. What makes it better than other similar programs is how simple it is to use it and a very high level of security it offers. After you lock a page, the readers will not be able to see its content, but it will be empty with a lock symbol and a notification that the page is locked. PDF Page Lock offers targeted protection, which means you can only protect certain PDF pages which are important to you. For protection, a password is used. After you decide whether you wish to protect only one page, several of them or all of them, in the process of saving your page, you have to choose your password. Another great possibility this program has to offer is the 1-click unlock option, which makes the unlocking of the page simpler.
Locking
Open the PDF Page Lock program and click on the Open button to open the PDF file. Choose the pages you wish to lock and click on the Lock button in the lower left operational panel. Click on the Save button and set your password. When you open the PDF document, on the locked pages, you will not be able to see the content.

Unlocking
Open the PDF Page Lock and click on the Open button to open the locked PDF file. Type the password and click the OK button. Now choose the pages you wish to unlock and press the Unlock button. Or simply press the Unlock All button to unlock all pages. Complete the process by clicking Save.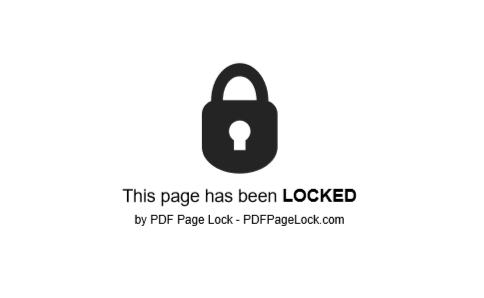 Conclusion
PDF Page Lock is an excellent solution if you want to use a password to protect only certain pages or the entire PDF document. It is important to remember your password so you wouldn't have a problem when you need to unlock the document. The best of all is the fact that PDF Page Lock is completely free of charge and it has been translated into many languages so people who don't speak English could also use it. So, just download it and bring the protection of your PDF documents to a higher level.
Disclaimer: This is a sponsored article.