VideoProc – Edit and Process 4K Video for Uploading to YouTube
VideoProc comes as the No.1 fast video processing software that peaks Level-3 Hardware Acceleration fully powered by Intel®, AMD® and NVIDIA® GPUs, delivering buttery smooth (4K) video editing and transcoding without compromising quality. It is a powerful solution for editing and processing 4K videos before uploading it to YouTube.

So, what actually 4K stands for?
In simple words, 4K or UHD (Ultra High Definition) refers to the horizontal resolution of the photos, videos or displays with 4000 pixels. In most situations, it stands for 4096×2160 pixels used by many professional cameras and devices such as GoPro, DJI, iPhone devices.  The VideoProc site provides a more detailed explanation about 4K resolution.
The problems can arise when you need to upload 4K to YouTube as those videos are taking a long time to process. 4K videos are actually 4 times larger than Full HD (1080p) videos and may take multiple hours to finish its high-resolution processing. Another problem is related to wrong and incompatible audio and video codecs, frame rate, bitrate, etc. Google recommends an MP4 container with Video H.264 and AAC-LC Audio codec, which are all supported by VideoProc.
This is where the VideoProc software steps in as a great solution in preparing your videos for uploading on YouTube. With VideoProc you are able to trim, merge, adjust aspect ratio, crop, rotate, denoise, or add effects, subtitles, etc.
How to edit and compress 4K videos for YouTube
Using VideoProc is as simple as it can be. In only a couple of steps explained below, you'll be ready to upload your videos to YouTube.
Start VideoProc software
Select Video and load a 4K video

Click on the Target Format and select YouTube Video preset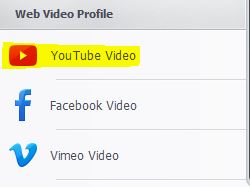 Click on Cut to cut out segments you don't need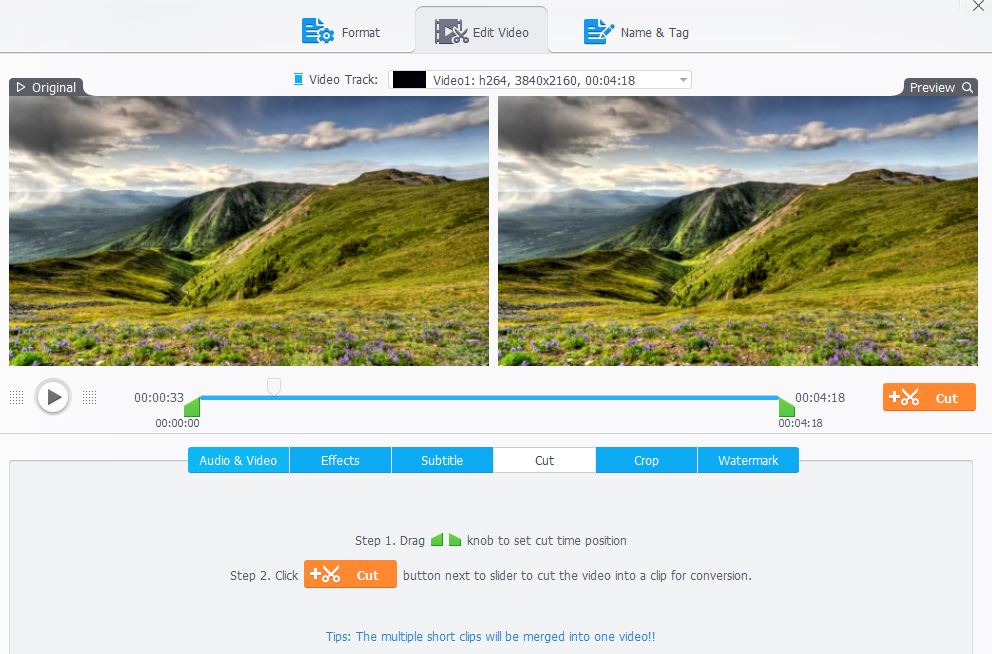 Click on Option to downscale resolution from 4K (2160p) to Full HD (1080p) if needed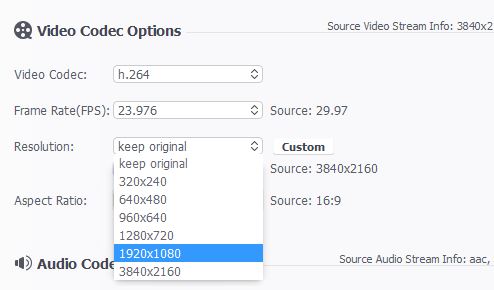 Click Run and you're Done!
Get more 4K editing tips or watch the video below.
This was just a basic example of what you can do with VideoProc software.
VideoProc is truly a great software for the purpose as it can handle large 4K videos with ease while supporting various formats such as MP4, HEVC, M2TS, MKV, etc. It supports conversion of any video audio to many popular formats like MKV to MP4/iPhone without compromising quality.
VideoProc also supports 370 input codecs and more than 420 output formats with the possibility to downscale 4K to Full HD, convert 3D to 2D, HEVC to H.264, MKV to MP4, etc.
Other features of the software include downloading of videos from sites such as YouTube and Dailymotion, and capturing videos directly from the computer screen, or a part of it, such as an individual window. VideoProc can reduce a video's background noise, or add from a number of special effects to improve video quality.
Disclaimer: This is a sponsored article