VPN for Windows: Yes or No?
Use a VPN to be secure online. Have you ever heard that? What is a VPN? And what does it actually mean «to be secure online»? What level of security are they talking about? In-built security? Antivirus security? Cybersecurity in general? Or maybe something else? What does a «security» mean in terms of Internet accessibility and complexity?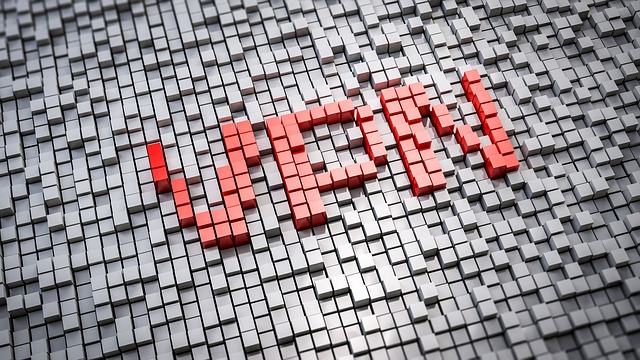 As the Internet gets bigger it becomes more dangerous. Having a better control over the web experience is something that you should aim at. No matter whether you are a CEO, traveler, someone who's working from home, or someone who just check their emails once a week. If you go online at least once a month, you need to have an extra level of protection on your computer, especially if you're a Windows user.
We're going to talk about this OS and having paid or free VPN software for Windows 10, 8 a little bit later in the article. But now let's have a look what a VPN is and how it operates on your devices.
VPN Explained
Don't worry if you have never heard of a VPN or never thought about your computer as an essential part of the cybersecurity cycle. A lot of people haven't done this yet as well. But obtaining at least a superficial understanding of a VPN is essential for every Internet user.
So, a VPN (Virtual Private Network) is your personal network, which provides a full privacy online. Originally, a VPN was used only for a secure connection in big businesses, corporations, and governmental organizations. That was the only and the best way to secure any sensitive data they had. A VPN created a secure connection between different departments and offices. But the danger of hacker attacks has gone beyond the business and government only. Since the number of cyber attacks has increased a lot since then, average Internet users have VPNs today as well.
Nowadays, it is hard to find a responsible Internet user who doesn't have a VPN. Everyone who knows at least something about cybersecurity and the dangers in case their devices are hacked, use a VPN. Still, there are a lot of people who have never thought that their private information or geographical location, which can be easily spied if not using a virtual private network, may be interesting to someone else out there.
How do you imagine a typical hacker in 2018? No, it is not a 15-year old boy, who tries to hack a laptop for fun only. Modern hackers are more organized than they've ever been. Today, they are professionals, who know how to get an advantage even of that information, which you don't think about as a useful one. Everything from private photographs and video files to social media passwords and credit card data can be used against you by an average hacker.
How difficult to get that kind of information? With the development of mobile computing, the possibilities to get your personal information have increased too. The easiest way is by hacking your laptop or smartphone in a public network. For example, while you're checking your emails or doing financial operations online in your favorite coffee shop with a free WiFi zone. Do you know how many people share the same network with you this moment? Who are those people? Maybe someone from the crowd is hacking your laptop while you're sipping a cup of coffee.
How a VPN Works
With a VPN, your device becomes unreachable for an average cybercriminal. Why?
It creates an invisible tunnel, which your income and outcome traffic is going through. This tunnel makes your device disappear from that public network, you're using now. It not only prevents your devices from hacker attacks but also changes your IP address to make it impossible for someone else to track the geographical location. It secures your Internet connection with a strong encryption system, no matter where you are and how unsecured the network you're using it. But a VPN is not only about security. It also gives a possibility to browse privately and anonymously, not allowing other websites to gather information about your location and traffic history. So, how to choose a VPN?
There are thousands of VPN services on the market. Some of them are paid while others are completely free, some of them work with Windows only while others operate with any OS. Everything depends on what you're looking for. To get more info on different services, check Bestvpnrating.com and pick one to your own standards. But here's a couple of top services on the market for now. Check them too:
ExpressVPN;
TunnelBear;
VYprVPN;
Betternet;
Proton VPN.
And now let's have a look at VPN in terms of a Windows system. Do you need a VPN on Windows 10?
As we have already mentioned above, it doesn't matter which OS you have. A VPN is a must for any system, especially Windows. When iOS has quite a strong inbuilt antivirus system, Windows users have to think about protecting their devices more. Simple antivirus software, which we've used before is too weak against sophisticated hacker programs. And it requires being updated each time a new version is released. With a VPN, everything is slightly different. You don't need to upgrade your VPN every month in order to keep online security at the highest level possible. You just have to click once and use it as long as you want.
How to Setup a VPN on Windows
It is not a problem to setup a VPN on Windows, even if you're not a computer geek. Just pick a service, which works on Windows OS, download it, install, register, and click on «Connect» button. From the offered number of services choose the one you would like to connect to and voila – your computer is protected.
There is no easier way to take care of your personal information online than getting a VPN service. So, don't doubt when it comes to choosing between a simple antivirus and a strong encryption system by a VPN.
Disclaimer: This is a sponsored article.