Windows 11 kernel to boot powered by Rust
At a recent BlueHat IL 2023 conference, David Westo, Vice President for Enterprise and OS Security at Microsoft presented the evolution of Windows security.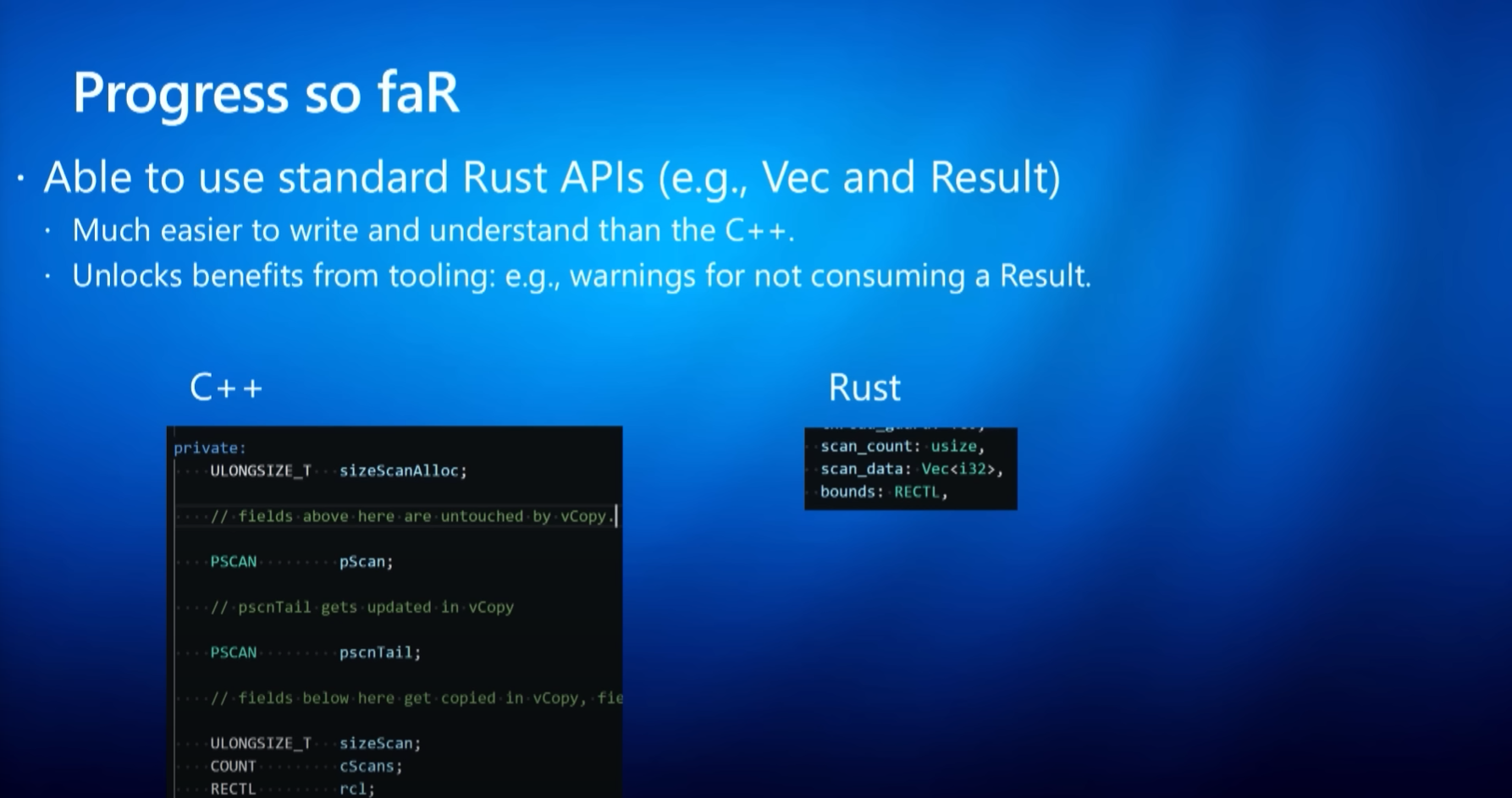 During his presentation, Westone showed Microsoft's progress with Rust, a low-level programming language, as a part of the Windows kernel.
According to Weston, Microsoft has been interested in this language for many reasons, but mainly because of memory safety and the high security that Rust is offering. Weston also said that Windows 11 could very soon be booting with Rusn in its kernel. By very soon, he meant in just a couple of weeks.
The main goal Microsoft wants to achieve is converting part of internal C++ data types into their Rust equivalents.
According to Weston, 36 thousand lines of code have been added so far without major performance degradation in tested scenarios. It's worth mentioning that Win32k's GDI or graphic driver interface port to Rust successfully passed all tested scenarios when booting on Windows.
If you would like to go more in-depth with the topic, we recommend visiting Microsoft's Youtube channel and watching the full presentation from David Weston.