Windows Calculator graphic mode feature now available
Windows Calculator graphic mode was one of the top requested features from Insiders. With the latest Windows 10 May 2020 update this feature has finally been made available as Microsoft started rolling out the latest update for its Calculator app.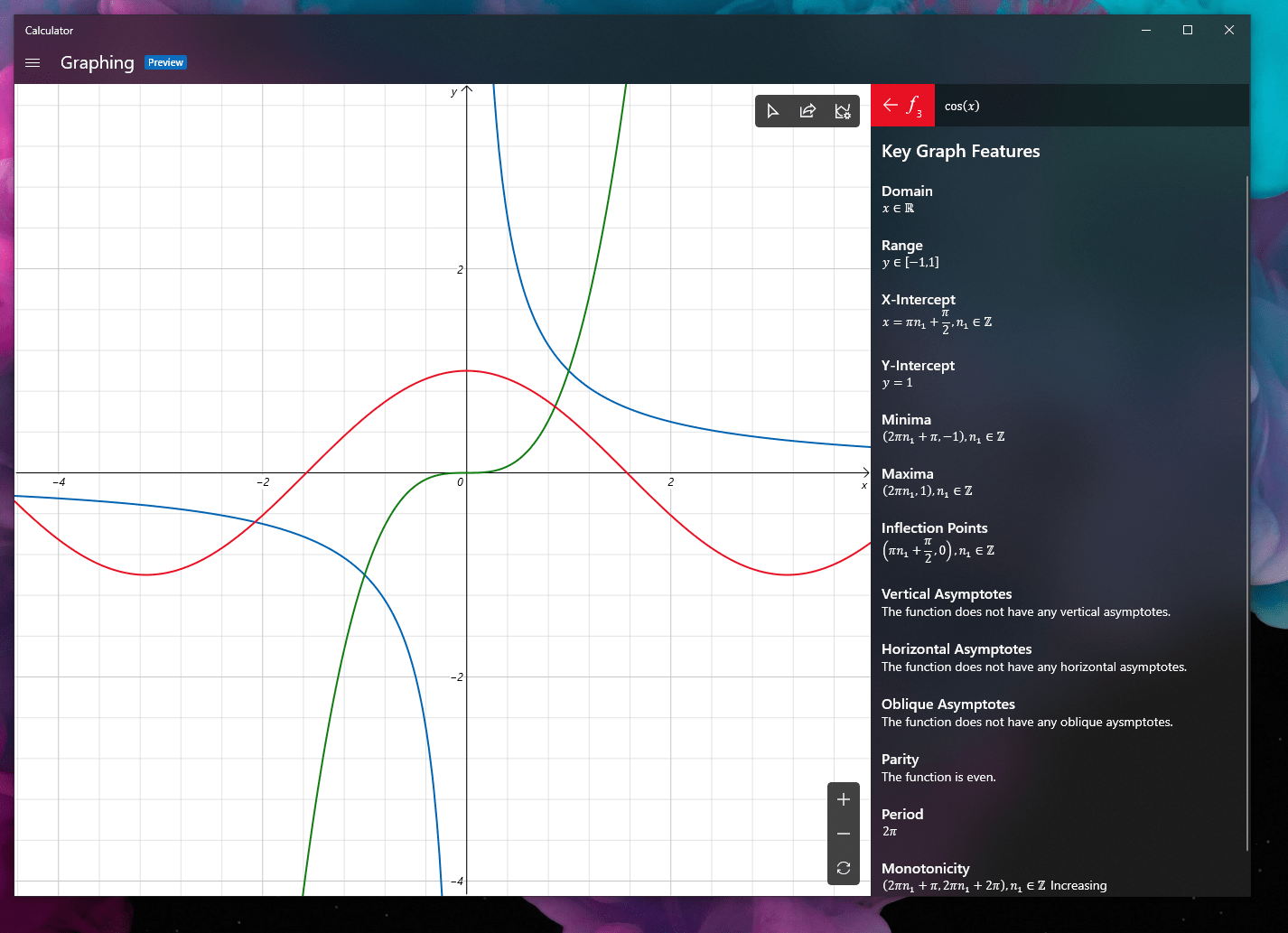 Image source: microsoft.com
Windows Calculator graphing capabilities will be beneficial to students learning linear algebra in Mathematics through visual learning without the need to purchase and use third-party tools anymore.
Some of the key features include the ability to plot one or more equations on the graphs which allows you to compare plots against each other and see interactions between the lines.
Equations with variables can also be added with the possibility to update the value of these variables to see the live changes on the graph.
You can also analyze the graph to trace plots using your keyboard or mouse and analyze equations to help identify key graph features.
In order to get the latest graphing features, you need the latest Windows 10 2004 version or May 2020 update and update your Calculator app from the Microsoft store.
More information can be found on educationblog.microsoft.com.