Windows Virtual Desktop released to Public Preview
Microsoft has released its Windows Virtual Desktop to the public making it available to Insiders on both Windows 7 and Windows 10 Operating Systems.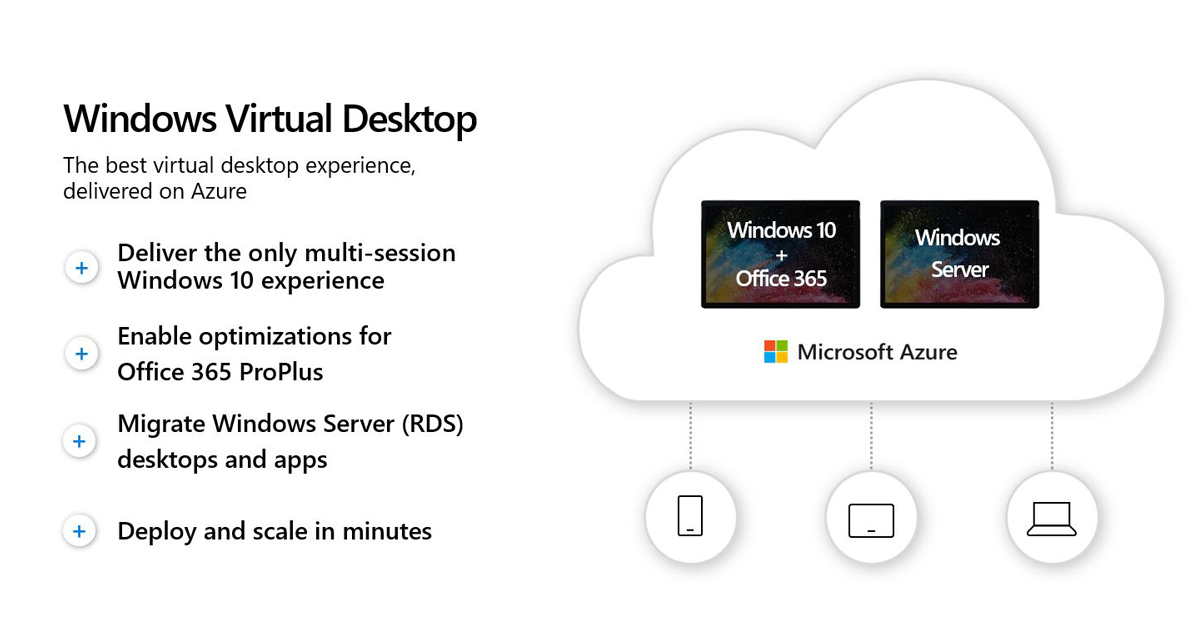 Windows Virtual Desktop (WVD) was announced at the Ignite conference last year and back then Microsoft made it available only for private preview. Now, all Windows Insiders can test WVD.
Windows Virtual Desktop (WVD) allows you to virtualize Windows 7, Windows 10, Office 365 ProPlus or even third-party applications. WVD uses Azure virtual machines for running virtualizations in remote desktop sessions.
Microsoft wants to keep virtualization partners relevant so they will be adding integrations with WVD.
One of the integrated features is Samsung's DeX, thanks to Microsoft's collaboration with Samsung. With the DeX feature, customers can plug any Samsung Galaxy smartphone into their monitor and then use it as a desktop.
At the Citrix summit, Microsoft said that they can integrate WVD into Citrix Workspace, Virtual apps, and other services.
If you would like to test WVD, you will need a Windows Insider account, Azure subscription, and Microsoft 356 F1, E3 or E5, Windows 10 Enterprise E3 or E5 subscriptions, along with Windows VDA for Windows 7 or Windows 10.