WinRAR 6.0 Giveaway on WinCert.net (Closed)
Update: WinRAR 6.0 Giveaway is now closed. Here are the winners of this giveaway:
Panagiotis Krek.
Makhs Tsik.
Stefan Angh.
Petru Guta-Ciu.
nutt Jacob.
Toni Stanoj.
Anushka Chath.
Please be aware that we have not disclosed the full names of our winners due to privacy concerns.
Thank you all for participating in WinRAR Giveaway on Wincert.net!
---
25 years after its first release RARLAB has released a new and improved version of its popular archiver software WinRAR 6.00 that now brings a lot to look forward to.

WinRAR is under constant development with primary goals to offer its users one of the most advanced and efficient compression and archiving software on the market. So, it is not surprising that with over 500 million users worldwide, WinRAR is the world's most popular compression tool! There is no better application to compress files for efficient and secure file transfer, faster e-mail transmission, and well-organized data storage.
WinRAR 6.0 release offers many improvements in usability, especially in the handling of extracting multiple archives simultaneously and in working with several archives at the same time.
WinRAR 6.0 comes with new options to the read error prompt that can save many hours of archiving in case small locked files are encountered during a large backup procedure. It's worth mentioning that previously available "Retry" and "Quit" options are still present in the read error prompt.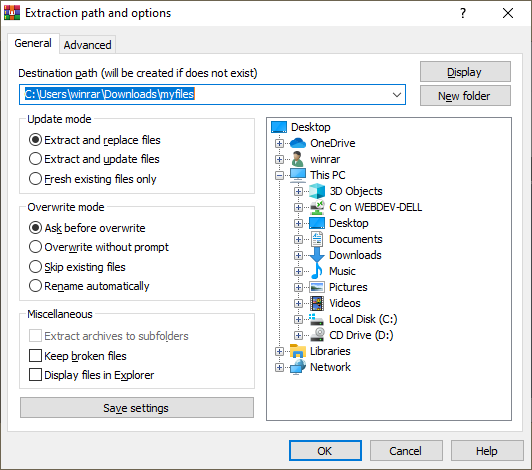 Furthermore, WinRAR 6.0 now issues a warning when closing if archived files have been modified and locked by external apps which can result in WinRAR failing to save these files. Previous versions issued a similar warning while editing a file but did not remind users again when closing WinRAR.
Another cool feature that came with WinRAR 6.0 allows users to extract several archives simultaneously. Users can now use the "Extract archives to" option group in the "Options" tab of the extraction dialog to store extracted files in a specified destination folder, to separate subfolders in a destination folder, to separate subfolders in archive folders, or to archive folders directly.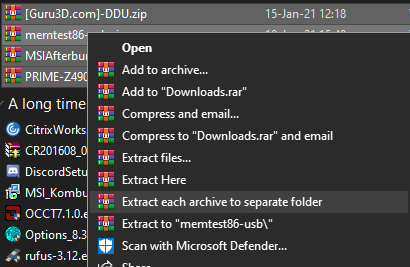 It replaces the "Extract archives to subfolders" option and is only available if multiple archives are selected. This feature improves usability when working with multiple archives.
WinRAR is provided with a 40-day trial period to give you the chance to thoroughly test it. After that, you'll need to pay for a single-user license to continue using it. WinRAR licenses are valid for all available language and platform versions. If you have purchased several licenses, you can even mix versions to meet your own personal needs. WinRAR gives you all future updates for free and the program is updated on a regular basis.
A complete list of all improvements and all bug-fixes can be found in the link below:
https://www.win-rar.com/whatsnew.html.
WinRAR 6.00 64-bit can be downloaded at https://www.win-rar.com/fileadmin/winrar-versions/winrar/winrar-x64-600.exe
WinRAR 6.00 32-bit can be downloaded at https://www.win-rar.com/fileadmin/winrar-versions/winrar/wrar600.exe
For the purpose of this giveaway, RARLabs and WinCert.net will share 7 perpetual licenses for the latest 6.0x version of WinRAR software!
To enter this giveaway please like WinRAR and WinCert Facebook pages at:
http://www.facebook.com/Winrar
https://www.facebook.com/WinCert
Also, to soothe the process of randomly selecting contest winners, we require all contestants to fill out the form at the following link:
WinRAR 6.0 giveaway on WinCert.net data form – WinCert
By submitting the form you consent to your data being shared with win.rar GmbH and WinCert.net for the purpose of issuing a WinRAR license to the winners. WinCert.net will delete your data after the giveaway is completed.
Good luck!