Cannot extend the System Drive because of Recovery Partition
Due to popular cost cuts strategies, you might have the need to assign smaller system drive partitions for your virtual machines. Once your system drive free space runs low, you can easily add additional free disk space for that system. Once done, the system drive can be extended in a couple of clicks using the Disk Management tool.
Unfortunately, on some occasions, you cannot extend the System Drive because of Recovery Partition as shown in the image below.

As you can see, the newly added free disk space was added after the Recovery partition. In a situation like this, you won't be able to extend your system partition using the Disk Management tool. So, in order to solve this problem, we can use the Macrorit Partition Expert.
For this purpose, we can download and use the portable edition of the Macrorit Partition Expert tool.
Once downloaded, run the tool and on the home screen right-click on the Recovery partition and select Resize/Move Volume.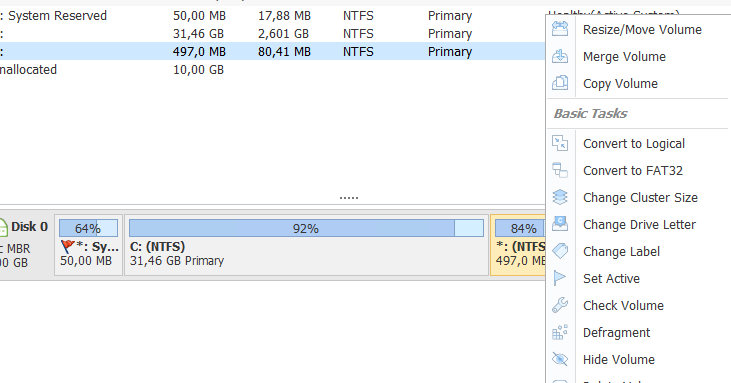 Now, drag the partition using the slider all the way to the right.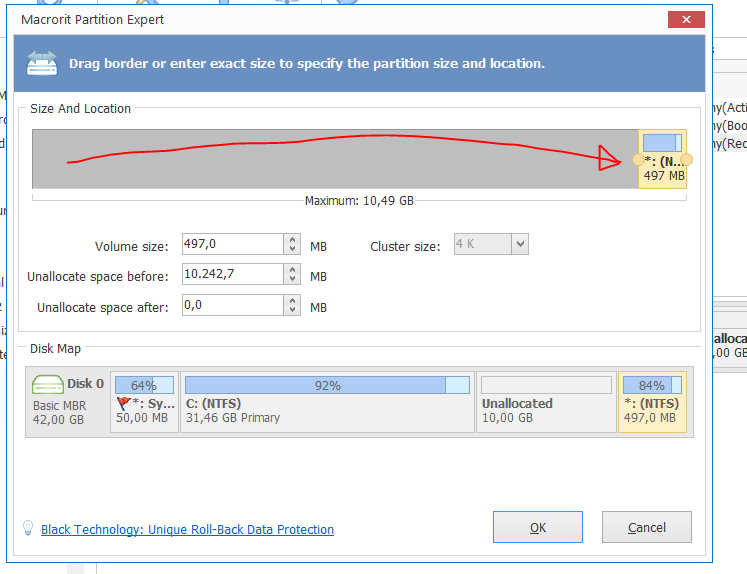 As you can see from the picture below, the unallocated space has now been moved right after our System Drive partition.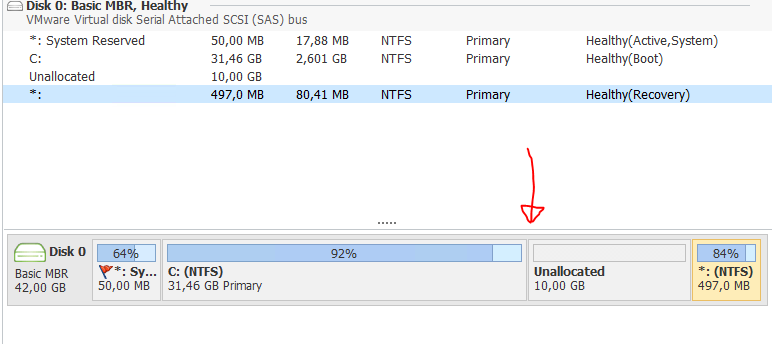 Now, right-click on the C:(NTFS) drive and using the slider expand it as needed.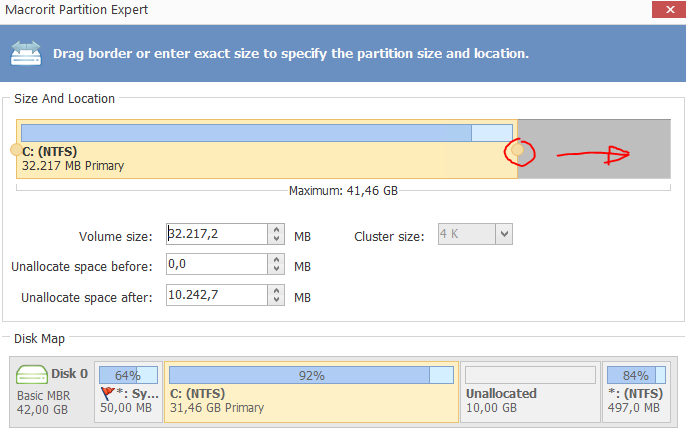 After you're done from the top menu bar click on the Commit icon. This process will take a couple of seconds after which you should get a successful operation message.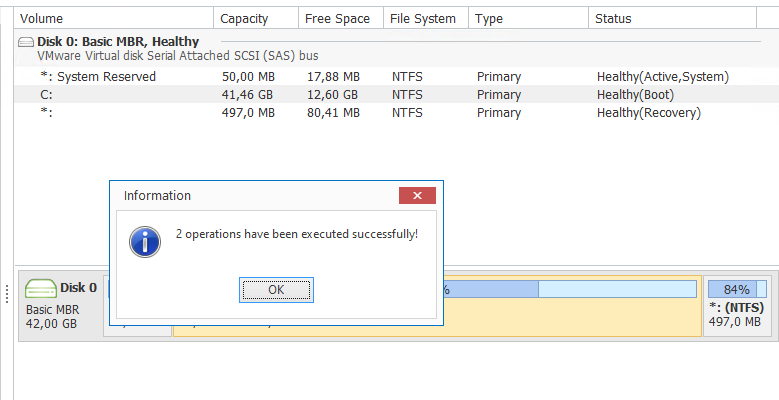 And you're done. There's no need to restart the server after these changes.
Note: Please have in mind that Macrorit Partition Expert is free for personal use, and for Professional/Enterprise use you should buy the license.