Black Lock Screen Spotlight after Windows 10 Anniversary Update
I have made a fresh Windows 10 1607 (Anniversary Update) installation and everything worked well for couple of weeks. After a while I have noticed that I have only a black lock screen when using the Windows Spotlight.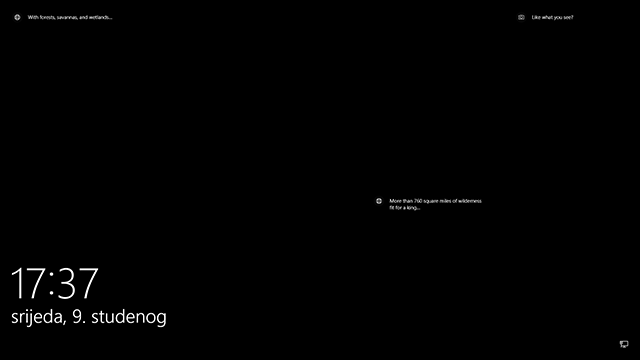 Black screen will only show Spotlight wallpaper info with "Like what you see" feedback option and clock and date. Once I click on any button that brings me to the login screen I can see the Spotlight picture in the background, but not on the actual lock screen.
What's strange is that I can see the wallpaper on the lock screen when the PC is started for the first time.  After you lock the PC or if it goes to sleep, after it resumes it will display a black screen. I have even tried to change the lock screen settings to a static picture instead of the Windows Spotlight but I got the same results.
The only thing I have discovered so far is to change the "Show lock screen background picture on the sign-in screen" from ON to OFF. With this set the lock screen will now display the Spotlight wallpaper properly, but once you click to get the login prompt you will see the current accent background color or a custom color you have set.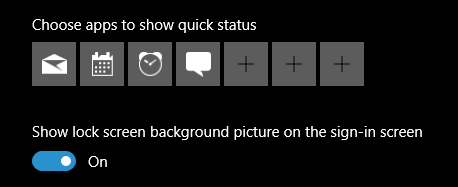 Right click on the desktop and select "Personalize", select "Lock Screen" and then change the "Show lock screen background picture on the sign-in screen" from ON to OFF.
I presume this is a bug that came with the Anniversary update and so far I haven't find the complete solution. If you have managed to fix this, please post your solution in the comments below.
Continue reading...
...we need you to hear this: More people are reading our website than ever but advertising revenues across the media are falling fast.
We want to keep our content as open as we can. We are independent, and our quality work takes a lot of time, money and hard work to produce.
You can support us with Multipass which enables you to pay for a bundle of websites: you can finance the work of journalists and content creators you love.