How To map FTP site in Windows 7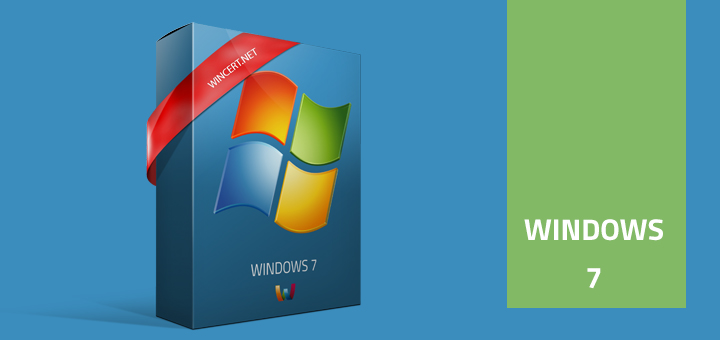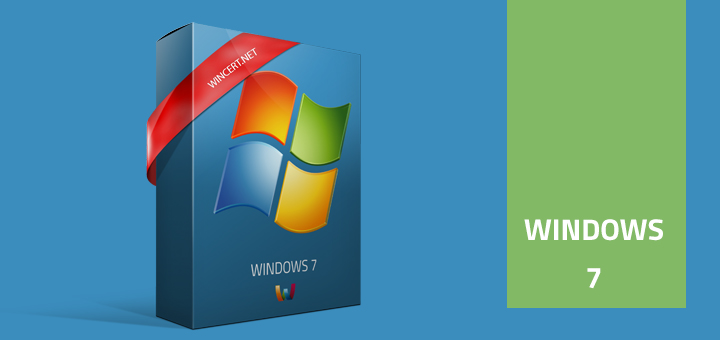 Here is the short tutorial on how to map FTP site as a network location drive in Windows Vista or Windows 7. This is of course if you are not using any third party FTP software for this purpose.
This article will contain exact steps along with screenshots so it can be done more easily.
– Open Windows Explorer and select 'Map Network Drive' option as seen in the Screen1

– In the dialog box click on the 'Connect to a Web site that you can use to store your documents and pictures'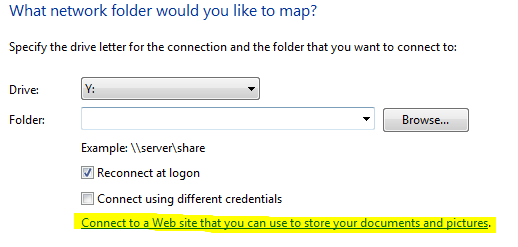 – On the next screen, mark 'Choose a custom network location' and click Next

– Now we have to specify address of the ftp site we're connecting to. For instance ftp://wincert.net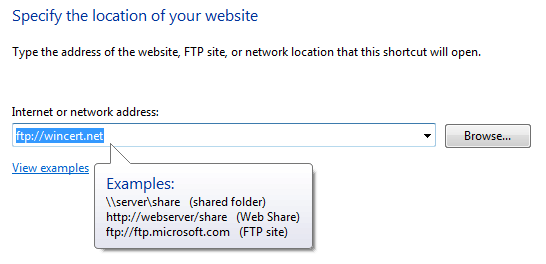 – On the next screen we have to deselect the 'Log on anonymously' option if we will not use anonymus credentials and type the username in the box.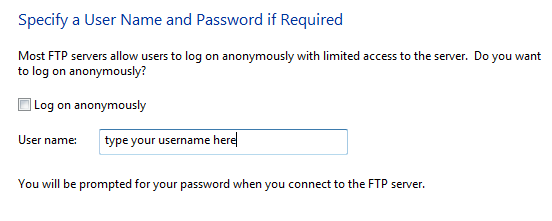 – The following screen gives us the option to name our connection

– As you can see, FTP site we just created appeared in Windows Explorer

Once you double click on it, you will have to provide a password for the username we provided in step 5.
That's it.
Any comments or suggestions are welcome.