Cannot boot Windows Server after installing update 0Xc000021a
After installing updates on our Windows Server 2016 machines, one of our application services failed to start. Because of that reason we had to remove the installed Windows update. Unfortunately, after removal of the latest update, Windows Server 2016 became unbootable with a 0Xc000021a stop code. After each boot we've run into a stop or blue screen with the following error:
Your PC ran into a problem and needs to restart. We're just collecting some error info, and then we'll restart for you.
Stop Code: 0xc000021a
After that, a recovery screen appeared as you can see in the picture below.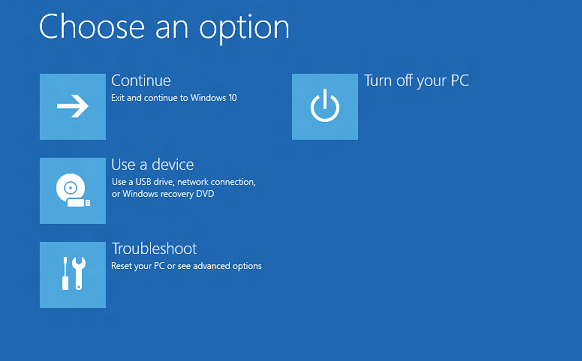 The best way to bring the server back to life is to have a recovery image, but we had no image and Last Known Good Configuration didn't help, although that should have worked.
So, we had to manually revert pending changes from the Windows Update. In order to do that please do the following:
In the recovery screen (picture above) select Troubleshoot, Reset your PC or see advanced options.
Select Safe Mode with Networking
In the Command Prompt please list the C: and D: drive to find your system drive. Even though your system drive is C: in Windows, in Safe Mode it usually is D:, but be sure to check it out.
Type D:
Type: dism /image:D:\ /cleanup-image /revertpendingactions
Hit Enter and wait for a couple of minutes after the process completes. After this, you should be able to boot your server normally. Please have in mind that this procedure can help also with Windows 10 installation.
Hope this helped!