Windows failed to install updates. Event ID 20
We've recently run into Windows update issues on several Windows 2008 servers. After installation of updates and system restart we received the following message:
Some changes could not be completed. Reverting changes. Will retry on startup. Do not turn off your computer.

Windows Update history clearly shows that several updates are failing to install.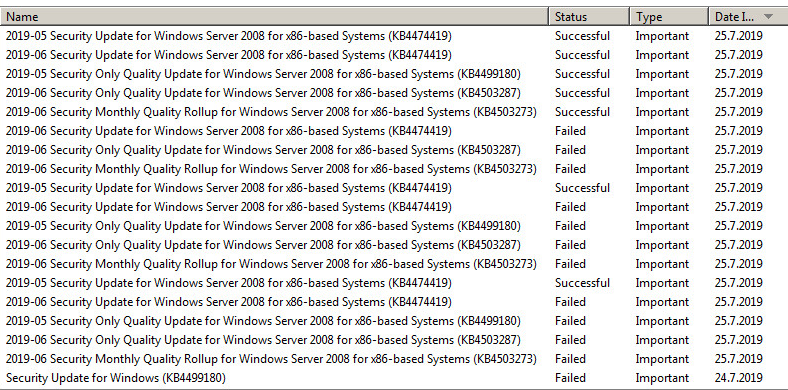 After checking the Event log we could see that this problem has been marked with Event ID: 20.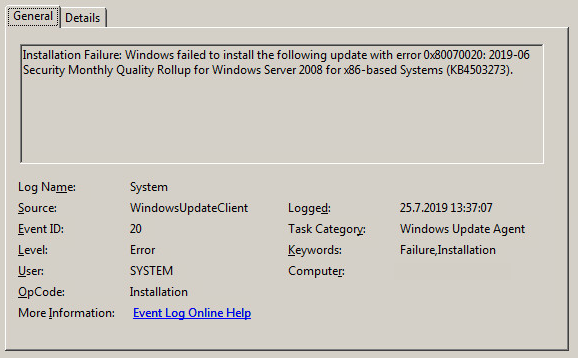 Installation Failure: Windows failed to install the following update with error 0x80070020
Security Monthly Quality Rollup for Windows Server 2008 for x86-based Systems
After further investigation, we have discovered that the problem is related to Symantec Endpoint protection client. After we have uninstalled the Symantec Endpoint client, we were able to successfully install required updates.
After installing updates, we have again installed SEP protection on these servers.
What strange is that this issue happened only on some servers, even though we are using SEP clients on all of the servers in our Windows environment.
Hope this helps.